Supreme Court race huge in impact and cost
Wisco's important 10-year term
April 4, 2023 marks an important upcoming election for Wisconsin: selecting a new Wisconsin Supreme Court member. The election has gained national attention for the divisive policy opinions surrounding abortion and gerrymandering. In fact, this race has become the most expensive judicial election in the country, with a price tag of over $20 million.
The Wisconsin Supreme Court race brings two candidates: constitutional conservative Daniel Kelly and progressive Janet C. Protasiewicz. The major issues being addressed include abortion rights, redistricting election maps and voting rules for the 2024 presidential election. 
Supreme Court elections are meant to be nonpartisan with the candidates running on the issues at large rather than political party affiliation; however, that is not the case in this election. 
Kelly was elected to the Supreme Court by former Gov. Scott Walker in 2016, but lost reelection to Jill Karofsky in 2020.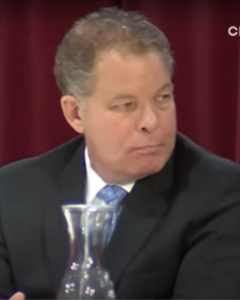 In Kelly's time serving on the high court, he decided on many high-profile cases including being in the majority in decisions that struck down Gov. Tony Evers' stay-at-home order in 2020, shifted power away from Evers, required the state schools superintendent to get permission from the governor to write state rules and ruled that Madison's transit agency could not ban guns on buses under a 2011 law that allowed people to carry concealed weapons. 
Kelly's career has not been void of controversy. In 2018, before Walker left office after losing reelection to Evers, Republican lawmakers attempted to pass legislation to move Wisconsin's 2020 presidential primary to help Kelly in his 2020 race.
 Ultimately, the $7 million effort failed. 
There were also multiple cases that involved possible conflicts of interest. Kelly did not recuse himself from cases that involved organizations that he had close ties with. 
For example, Kelly received $1,000 from board members of the nonprofit conservative law firm Wisconsin Institute for Law and Liberty which represented petitioners in Koschkee v. Taylor. 
Kelly ultimately joined the majority opinion ruling in their favor. 
Kelly is running as a "defender of our constitutional rights and unwavering advocate for the rule of law." Kelly has worked as a 
litigator, law clerk and a special prosecutor, making him "uniquely qualified to uphold the principles of judicial conservatism that make Wisconsin a great state," according to the Vote Dan Kelly website.
Kelly says constitutional conservatism is the "commitment to the original public meaning of that document and faithfully following that in every single case that we decide," according to PBS Wisconsin.
Protasiewicz's campaign calls her a "community leader, a veteran prosecutor and a lifelong advocate for victims of crime." Protasiewicz has served as a Circuit Court judge for almost a decade. 
Before becoming a judge, Protasiewicz served more than 25 years as an assistant district attorney "where she prosecuted serious crimes, and successfully argued in front of the Wisconsin Supreme Court," as stated by her campaign website. 
She's an active community member, having served on the boards of the Association of Marquette University Women, the American Red Cross-Wisconsin Chapter, the Polish Heritage Alliance and Marquette University Law School Alumni Association.
In 2017, she received the Community Involvement Award from the Association of Women Lawyers and in 2018, the Women in Law Women of Influence Award from the Wisconsin Law Journal. 
Protasiewicz has taken some backlash for running "based on her 'values' instead of the law," as Ben Voelkel, a senior adviser to Kelly's campaign, put it.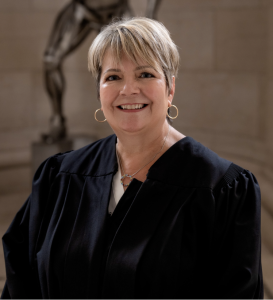 She also has been criticized for her lack of public appearances with her opponent. 
There has only been one debate between the two and there won't be any more before the April 4 election, according to WisPolitics.com. 
Kelly attended a newsmaker luncheon with the Milwaukee Press Club, WisPolitics.com and the Rotary Club of Milwaukee on March 14. Protasiewicz was invited to that luncheon, but declined due to scheduling.
However, Protasiewicz did attend a forum hosted on March 28 by All Voting is Local, Campus Vote Project and VoteRiders. Kelly's campaign said they did not receive an invitation for that event. 
The Supreme Court election will result in a new justice serving for a 10-year term. 
To register to vote and find polling information, visit myvote.wi.gov.