OSA talks mildew in dorm rooms
During the April 5 Oshkosh Student Association Senate meeting, the topic of mildew in the residence halls was brought up for discussion by Athletics Advocacy Senator Drue Polka. The OSA Senate discussed the lack of resources in the dorm rooms dedicated to solving this problem. 
Polka described her own experience in Taylor Hall during the 2021-22 school year.
"Me and my roommate tried wiping the vast amounts of condensation around the window with towels, but once there was a lot of mildew (at the time we thought was mold), we filed a work order report," she said. "This, unfortunately, was not a good experience because they had us move our entire room around so they could get to the window without being on a bed, just to wipe it with a towel (something we could have done). The only reason we filed the order was so that someone knew we were having this issue." 
UW Oshkosh Chief Facilities Officer JoAnn Rife explained the residence hall cleaning procedures.
 "Every room over the summer has its floors extracted, furniture cleaned and walls and baseboards wiped down," Rife said. "Each room is inspected for any mold growth. Cleaners for the college utilized a mold killing cleaning solvent. In those instances where mold has been discovered on walls or ceilings, the issue has been and will continue to be handled by cleaning and killing the mold with a cleaning solvent that eradicates the issue. Every AC/heater unit has been cleaned by the college, again using mold-killing solvent."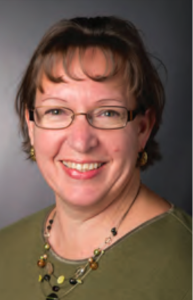 Rife stresses the importance of what she called the three C's: climate, cleaning and communication. "Controlling room climate is essential to the success of managing indoor air quality and comfort," she said. "Moisture and humidity provide conditions that are favorable for growth of mold."
But leaks or problematic conditions should be communicated to Resident Life staff immediately, she said, as it can take only 24-48 hours for substances to grow.
"Residential Life staff should always be the initial contact for indoor air quality, humidity or mold issues," Rife said. "This means in your own room and in bathrooms and kitchens."
Rife said students living in the residence halls with concerns should make a report to their CA, hall director or the main Residential Life office during business hours and submit a work order.
But students should also maintain a clean space by hanging up damp or wet towels, bath mats and any wet clothing articles —including shoes — to allow for thorough drying after use and to prevent substance growth or musty odors, she said. Students should also:
 Clean any spills immediately and thoroughly.

Empty trash regularly into the dumpsters outside.

Vacuum carpet or rugs, sweep floors and dust rooms regularly. 

Avoid leaving open food containers out, seal all containers after use and refrigerate perishable foods.
The health and safety of our students and staff are the top priority at UW Oshkosh. Reports of mildew or mold are taken seriously," Director of Residence Life Lori Develice Collins said. "If a student is concerned their room may have mildew or mold the first step is to complete a work order."
 Work orders can be submitted at https://tma.uwosh.edu:442.