UWO introduces biomedical engineering major
UW Oshkosh's engineering and engineering technology department will begin offering a biomedical engineering (BME) degree next semester as the field continues to grow in the United States.
The UW System Board of Regents approved the degree March 31, and UWO Chancellor Andrew Leavitt called it an exciting and historic day for UWO.
"We are grateful to the University of Wisconsin System Board of Regents and UW System leaders for reviewing and approving this new, exciting, responsive and futuristic program at UWO," Leavitt said.
UWO now joins other UW System schools like UW-Madison, UW-Eau Claire and UW-Milwaukee, who already offer the major.
BME focuses on using engineering to solve medical problems, such as the need for pacemakers, prosthetics and even futuristic technology like stem cell engineering and using 3D printers to create artificial body parts.
Engineering and engineering technology department chair Greg Kleinheinz said that the degree prepares students for a diverse range of medical fields, including work with implants and prosthetics, work with medical devices and organ and tissue engineering.
Electrical engineering technology professor Ahmed Nasif said that he expects a significant demand for the degree based on increasing enrollment in health-related UWO programs, as well as a growing job market from businesses in the state and region.
The BME job field is expected to grow 10% by 2031, according to the U.S. Bureau of Labor Statistics.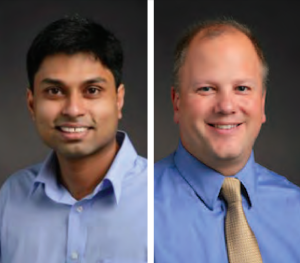 Nasif said that the BME curriculum contains a diverse range of courses featuring both lecture and hands-on components. These courses include mathematics, physics, chemistry, biology, kinesiology, engineering and engineering technology.  
"The four-year bachelor of science in BME degree program is planned to be 129 credits (50 credits math and science plus 46 credits engineering and allied fields plus 33 credits general education)," he said. "The students are required to take a 'biomedical design project' course in their senior year, which emphasizes real-world problem solving, design and implementation. The program culminates with a capstone project or an internship experience in the BME area."
Nasif believes that the program will improve both the engineering and engineering technology department and UWO broadly.
"The BME program will enrich the department of engineering and engineering technology and UWO at large by adding new courses, laboratory resources and faculty expertise," he said. "The program will build on the existing strength of the department, as well as create new collaboration opportunities with other allied academic units. The program aims to attract new majors to our campus to meet the increasing demand for this new and exciting major."
The new degree will be the department's fourth. Degrees in electrical engineering technology, environmental engineering technology and mechanical engineering technology are already offered.