Titan Nights are working toward stopping UWO underage drinking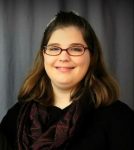 It is well known that underage drinking and partying happens on most college campuses. The problem is that underage drinking can lead to major problems in a student's life.
The Substance Abuse and Mental Health Services Administration website gives facts about underage drinking.
"599,000 students between the ages of 18 and 24 are unintentionally injured under the influence of alcohol," the SAMHSA website said. "696,000 students between the ages of 18 and 24 are assaulted by another student who has been drinking."
These statistics are alarming, but the SAMHSA gives advice on what campuses can do to prevent bad things from happening because of underage drinking.
"Provide appealing, alcohol-free places for students to gather," the SAMHSA website said.
The good news is, our campus provides alcohol-free places and events for students to gather. Titan Nights is one of these events.
The Reeve Union website explains this monthly event.
"The program offers free movies, bands, comedians, improv shows, arts and crafts, novelties, interactive games, dances and most importantly a free late-night meal!" the UW Oshkosh Reeve Union website stated. "Each event starts at 8:30 p.m., with the late-night meal starting at 11:00 p.m. Free for students with TitanCard and guests are $5 and must present a form of picture identification."
Late Night program adviser Dylan Bram said Titan Nights was introduced in 2008 and was adopted from St. Norbert College.
"Titan Nights is a way to give people entertainment away from drinking," Bram said. "It is a unique, creative thing you wouldn't do any other time of the week."
There are many events during Titan Nights including crafts, games, free food and a free movie.
Pre-nursing major Jesse Lago gave his insight into Titan Nights.
"I think Titan Nights [are] fun," Lago said. "I am excited for the henna tattoos."
Social work major Kendra Backhaus said she loves Titan Nights.
"I love the crafts and the free food," Backhaus said.
According to business management major Destiny Phillips Titan Nights have some downsides and can be improved in order to prevent underage drinking.
"Have better food and stay open later," Phillips said.
Psychology major Shea Thomas agreed with Phillips.
"I hate how they end too early," Thomas said. "They should have later activities."
Social work major Kayley Bruce said there should be more events that go later into the night.
"Titan Nights should have quality over quantity," Bruce said. "They should have more loved events and have events [that] go longer to help with the long lines."
Psychology major Carolyn Schweda said she thinks the problem isn't with the event itself.
"They should advertise what's going on more," Schweda said.
Dual education major Rebecca Danke said there is a solution to improving Titan Nights.
"Maybe look at surveying students to see how to change the appeal," Danke said.
Overall, Titan Nights, even with its flaws, is a great way to prevent underage drinking.