LinkedIn helps students succeed
[media-credit id=2 align="alignleft" width="300″]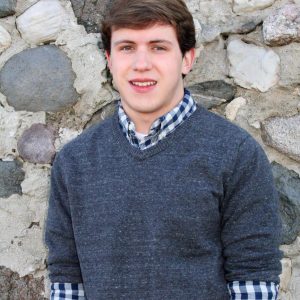 [/media-credit]
Among all the wise words about how to gain success you may have heard in your life, "It's all about who you know" may hold some of the most power.
LinkedIn is an app that allows people to network and connect with others in a professional manner. Young professionals may hear day in and day out that it's absolutely necessary for them to use it in order to succeed in the professional world, and there is no doubt to some that this is true.
Brody Karmenzind, a UW Oshkosh alumnus and current partner manager at Facebook, said he believes networking is one of the most important things for students aspiring to succeed in the professional world.
"I would argue that your professional network is the highest-impact career tool because knowing and impressing the correct people can open doors," Karmenzind said.
Karmenzind said he thinks that although students are being taught to use the valuable resource, more people should be taking advantage of the networking app.
"I think it's very important for folks in many industries," Karmenzind said. "I actually don't think people get pushed enough."
Karmenzind said it's partly due to LinkedIn that he has been able to reach the success in the manner that he has.
"It's invaluable to reach out to professionals on the platform, and it has sparked many relationships in my personal professional network," Karmenzind said.
Omnicore CEO and founder Salman Aslam published a number of statistics about LinkedIn on Jan. 1, 2018 covering a wide variety of topics regarding the network.
One of Omnicore's stats stated that 13 percent of all millennials use LinkedIn. This number is only growing larger as well and shows an increasing popularity of the network with a younger audience.
UWO Journalism internship coordinator Barbara Benish said she deals a lot with LinkedIn as the instructor for the internship class in the journalism department.
Benish said nine out of the 10 students she had in her internship class had more than 200 connections on their LinkedIn profiles.
"I tell students, 'You need at least 100 [connections] by the time you graduate,'" Benish said. "Students are getting the message earlier and realizing that employers are really using it."
Along with connecting people, Benish also said she tries to stress to her students how important LinkedIn is nowadays for the concept of job searching.
"It's a gold mine for job opportunities because a lot of companies, especially in the journalism field, only advertise on LinkedIn their open positions," Benish said. "Especially in companies dealing with social media, they want you on LinkedIn and if you're not on LinkedIn they don't want you."
Benish said she knows just how hard people need to work in order to find themselves in positions where they are successful and happy professionally. Benish said she realizes the students who push themselves early are more likely to find the jobs and the better ones at that.
"It's a full-time job to get a job," Benish said. "Jobs don't come to you; you gotta work for them. And that's part of working on it, is keeping your profile professional."
Benish said she thinks highly of LinkedIn due to its different aspects that help connect people professionally and give users the ability to capture the idea of "It's all about who you know."
"It shows you the hidden connections, who you know that might know someone else," Benish said.
Chris Dritsas, who works on the LinkedIn Enterprise Sales Solutions team, said he used the network even before his role in the LinkedIn team, similarly to how teachers and professors teach students to brand themselves to stand out as they're looking for work.
"I definitely started off using it more as networking in a personal brand, my resume basically, but also a personal brand, and basically once I got into the sales development role, I used it in a sales capacity and it was really important," Dritsas said. "And that's when I started using it a lot more throughout my day, every day."
Dritsas said now his usage of the network has skyrocketed since he's been getting into the career market and emerging into the professional world and he now uses it "10 hours a day, five days a week."
"It's very important," Dritsas said. "I've heard that there was a study that showed that it's almost as valuable if not as valuable now these days as your actual physical resume just because people know it's the world's largest professional network. You know half a billion people on it, so it's taken pretty seriously and it's worth putting some effort into."
When it comes down to it, people need to work hard in order to succeed in this world. Whether it's getting into a successful career in marketing, writing as a journalist or really any other career you can think of, LinkedIn is an extremely beneficial tool that young professionals can use to advertise why they're the best for the job.