Four-year goal isn't realistic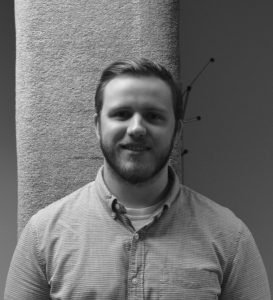 It doesn't matter how long it takes you, as long as you get there.
This idea should be the tagline of colleges across the nation as through the many trials, tribulations and the years of hard work, students endure to make it to that graduation stage in four years.
The basic concept of a four-year college experience has been drilled into young minds for years and years.
It's because of this that many students believe it's a totally mandatory feature of higher learning.
The truth of the matter is college can be, and is, filled with students of all walks of life and different experiences during their time of enrollment.
Each student's journey through college is different from the next which causes varying graduation times.
Some students graduate early, others in four years and some end up attending college for longer than their classmates.
One of the common reasons students take more than the classic four years is due to changing their majors.
Sam Szews, a current geography major graduating in the spring of 2019, said he changed his major from athletic training, which led to his enrollment in a fifth year at UWO.
Szews said he really isn't too concerned about being at UWO for another year as he's just looking forward to graduating come springtime.
"I am indifferent about being here an extra year," Szews said. "I would have liked to been out in four years with the major I was in, but things happen and I'm playing the cards I am dealt."
Although things like changing a major may put a hold on students' ability to graduate, it also allows them an opportunity to re-evaluate their path in college.
Szews said that because he took the time to think about his own path, he's happier with his decision to change.
In an article by Meredith Kolodner, published in the New York Times, titled "6 Reasons You May Not Graduate on Time," she talks about different reasons students may struggle to maintain the four-year term.
"Graduating from a four-year college in four years may sound like a fairly straightforward venture," Kolodner said. "But only 41 percent of students manage to do it."
Szews said he personally knows of a number of students who are in the same boat, riding the college roller coaster as long as it takes to get to the cap and gown.
"I have five other buddies that are also here for an extra year," Szews said.
Another situation that may lead to an extra or further additional years in school could be the fact that competitive programs within universities hinder student's paths.
Here at UWO there is a very competitive nursing program and because of that, students aren't guaranteed a spot in the College of Nursing when they apply.
As a journalism major, I found that even within the journalism department the courses can be difficult to get into.
The difficulty of getting in classes I needed along with the fact that I transferred schools my freshman year are both leading reasons as to why I didn't graduate in the spring of 2018.
I definitely felt disappointment that I wasn't on track to hit the idealistic four-year goal for graduation.
Seeing all my classmates and friends in their caps and gowns made me feel almost as though I had failed, but looking back I'm content and overall very happy with the experience I've had at UWO.
I was given the opportunity to take classes, especially revolving around journalism, that I probably wouldn't have had time to take if I was on a four-year journey.
It seems as though there's a slight stigma about graduating from college in more than four years, but the point of the matter is that it really doesn't matter how long it takes you to get to the end.
Life is nothing but unpredictable, presenting obstacles that we must overcome.
College is about finding what you're passionate about and setting yourself up to continue the pursuit of it in the open world of careers; as long as you're doing that, you're succeeding.
Once they're finally up on that stage, holding that diploma in their hands, students should be proud of what they've accomplished rather than thinking back to how many years or classes it took to reach it.
Earning a degree is an outstanding achievement and that should never be taken lightly.