Michigan rapper shows different side in 'uknowhatimsayin¿'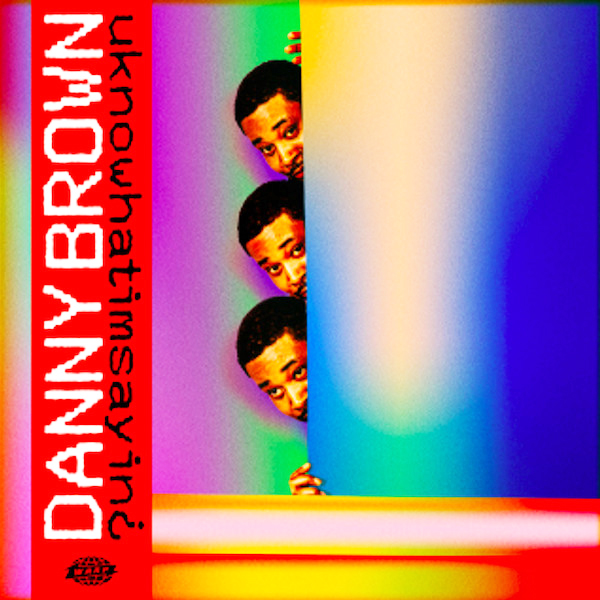 Michigan rapper Danny Brown has always flown under the radar, only popular in niche music circles. He gained notoriety in 2016 with his album "Atrocity Exhibition," highlighting his unique production style, drug-binge fueled lyrics and a notable feature from Kendrick Lamar in the track "Really Doe."
2019's "uknowhatimsayin¿" represents a new turn for the artist, turning a new leaf toward a more positive lifestyle. Gone are tracks highlighting his dire situation, addiction and regret with the album acting as a testimony of Brown's recovery.
The standout track, "Best Life," highlights the juxtaposition Brown finds himself in with a light and airy production quality and chorus "'Cause ain't no next life, so now I'm tryna live my best life." This contrasts with his own introspection of how he's made it this far with the lyrics "Not supposed to be here, dead, like Weekend at Bernie's."
Brown's latest project is also his shortest. While "Atrocity Exhibition" and 2012's "XXX" both run over an hour, "uknowhatimsayin¿" is only 34 minutes, with most songs coming short of four minutes.
Though not a glaring issue, the album feels incomplete, lacking the immersion his previous albums had.
Brown's production is still tight as ever. "Best Life" features light strings and a bright chorus, drawing from '70s pop.
Fellow rapper JPEGMAFIA lended his hand to production as well by taking a verse on the track "Negro Spiritual." His aid helps tracks bounce back and forth from heavy and hard-hitting to laid back and casual, often within the same song.
"uknowhatimsayin¿" is a bit of an anomaly for Brown. It's not a bad album by any means – but not memorable either.
The subdued lyrical content and lighter production make this album the black sheep of Brown's discography. Yet what the album does right – sampling, lyrics and production – are still solid enough to hold the album up on its own.
After the final track ended, I found myself ready for more, only to realize it was over. Brown's fatal flaw with his newest album is its brevity.
Besides a few singles, the project won't leave the lasting impact found in "Atrocity Exhibition," but "uknowhatimsayin¿" is entirely worth a listen nonetheless.
Rating: 3.5 Stars