Best and worst of university dining
UW Oshkosh hosts a wide variety of places to eat for its students, which naturally begs the question: what are the best and worst places to eat on campus?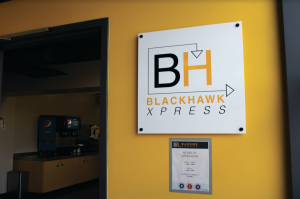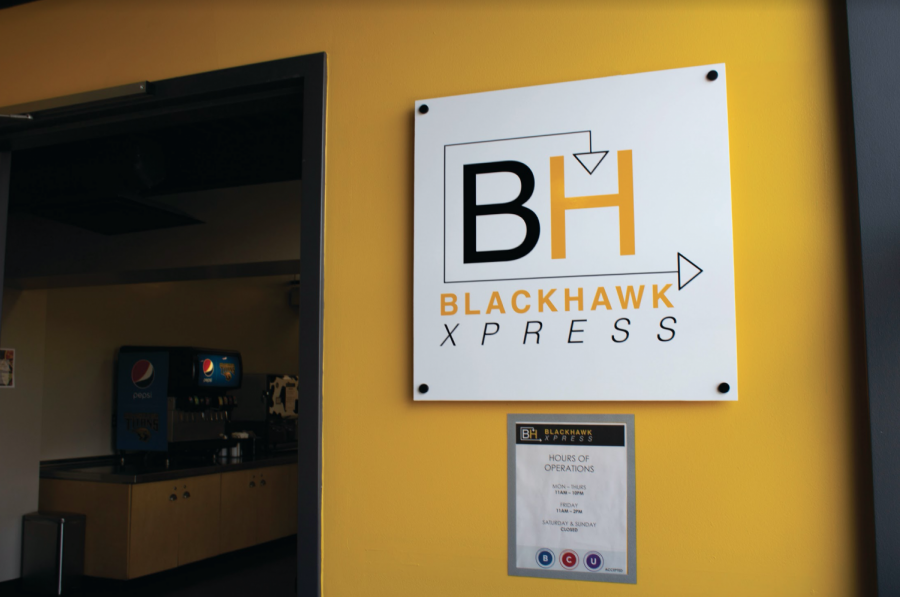 In an attempt to answer this question, I spent the last week taking trips to all of the dining establishments on campus.
The variables I tried to consider when ranking the places to eat were quality of the food, quantity of food received, variety of options on the menu and accessibility (what meal plans it requires and where it is located).
After a week where bonus meals were lost and pounds were gained, here is my "objective" ranking of places to eat at UWO.
Blackhawk Xpress
At the top of the list is the beloved Blackhawk Xpress. While there may be a case to be made that there is a lack of variety on the menu, it is hard to deny just how good the options on the menu actually are. Xpress is well-known for the buffalo chicken wrap, and it definitely lives up to all of the hype.
Blackhawk Commons
As the main dining establishment on campus and one that students are all too familiar with, Blackhawk Commons is not to be taken for granted. Blackhawk presents the widest variety of options to eat and its buffet style technically gives you unlimited value for your meal. My only big issue with Blackhawk is that 7 p.m. is way too early of a closing time for the main place to eat on campus.
Titan Underground
If Titan Underground didn't require a bonus meal to eat at, it would probably be my top pick on this list. Not only are all of the paninis to die for, but the options for sides, snacks and desserts are all as good. Not only is the food good, the amount of food you get in one meal at Underground is one of the best deals on campus.
Chilaca
Chilaca is easily the best option at Reeve Marketplace due to the variety of the menu. With options like burrito bowls, quesadillas and burritos (all with no additional charge), it's hard to go wrong. I was initially skeptical of the fact that you do not get a side with your meal, but the entrées turned out to be filling by themselves. Chilaca usually accumulates a large line around meal times, but it is still well worth the wait.
Scotty's Market
As much as I loathe the location of Scotty's Market (as someone who lives in Webster), I can't deny that it is a great place to eat. You can choose between the options of Titan Point Deli, which is essentially Sub Stand but with a press, and Bravo Pizza; Scotty's provides two really solid options. Once again though, I would put this higher if it did not require bonus meals from people with all-access meal plans.
Pizza Hut
Judging by how fast the food they put out at Pizza Hut tends to sell out, this ranking might seem rather low. While you do get a decent amount of food for a single meal, I just don't think the food is as good as the places above it. I do enjoy getting the chicken alfredo, but I've probably had one too many experiences with unseasoned breadsticks to fully appreciate Pizza Hut.
Clash Burger
The newly opened Clash Burger finds itself near the bottom of the list due to the lack of variety and long wait times. Clash Burger isn't all bad though, as the quality of the food does win it some points back. By far the biggest redeeming element for Clash Burger has to be the sides, which can single handedly make eating there worth it.
Sub Stand
Coming in last on the list is Sub Stand. While this by no means makes Sub Stand a bad place to eat, it isn't as exciting as a lot of the other options. The wide variety of breads to choose from is nice, but weird upcharges for things like bacon provide a strange downside. The only reason Sub Stand ranks below Titan Point Deli on this list (despite being in a much better location and being more accessible to those with all-access meal plans) is because you can only get your sub or wrap toasted, not pressed.