Fischer named as GM of Wisconsin GLO team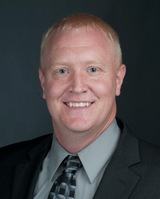 UW Oshkosh women's basketball head coach Brad Fischer was named general manager of the Wisconsin GLO, a professional women's basketball team coming to Menominee Nation Arena this May.
Fischer will continue to coach the UWO women's basketball team in addition to serving as the GLO's general manager.
Fischer's new role includes executing tasks like building the GLO's brand and staff, as it is embarking on it's inaugural season, to recruiting the very first female players to suit up in the Menominee Nation Arena — the current home of the Milwaukee Bucks' G-League affiliate, the Wisconsin Herd.
The roster and coaching staff will be announced in the coming weeks, but Fischer said all current recruits have been pulled from playing professionally overseas.
The team will have a 12-person roster and be one of five teams that make up the Global Women's Basketball Association, which was established in 2016.
Fischer said his 19 years of experience has helped him in the recruitment process for the GLO.
"I'm fortunate having coached women's basketball now for a long time," Fischer said. "I've seen a lot of players go through the state and have a pretty good feel for who's still playing professionally, and those connections have helped tremendously. I've been able to get to know a majority of these players previously to [the GLO], so those relationships have paid off here as we get going here."
The ultimate goal of the GLO is to become a sort of G-League affiliate to the Women's National Basketball Association and to enhance a player's chance at a shot in the WNBA.
Fischer said that having a professional women's team in the Fox Valley Area is highly influential for not only the programs and clubs in the surrounding cities, but in the entire state as well.
"There are a lot of talented women out there that don't have the chance to play professionally in the state, and we want to be at the forefront of that," Fischer said. "If Oshkosh, Wisconsin can become one of a handful of places where some of the best women's basketball players in the country can come play, I think that is a pretty cool opportunity for the city, Fox Valley and Wisconsin in general."
The team will play a total of 12 games — four exhibition and eight in the regular season, which will run May through August.
Season tickets, which range anywhere from $60 to 300, went on sale March 1 and are available online at menomineenationarena.com or at the the box office at Menominee Nation Arena.
Individual game tickets are currently on sale and range anywhere from $8 to 40.
The GLO's first game will be May 10 at 7 p.m. against the Flint Monarchs in Menominee Nation Arena.