UW-Oshkosh Titans crowned WlAC champs, into NCAA bracket
Urgency. That is something that the 2020 Wisconsin Intercollegiate Athletic Conference champions, the UW Oshkosh women's basketball team, has been playing with for the past four weeks.
They have shown out by only losing one game since Feb. 8. Despite being the No. 4 seed in the WIAC Tournament bracket, the Titans rung off three straight wins: a 68-60 home victory over UW-Stout on Feb. 25, a 81-65 domination at UW-Whitewater (No. 4 in the country at the time) last Thursday, and a 52-50 nailbiter at UW-Eau Claire last Saturday to solidify the team as back-to-back conference champions.
The upset against UWW was arguably the best game the Titans played all season, and it couldn't have come in a more timely manner.
"We knew the game wasn't going to be easy, but going into it we knew that we had to win to continue our season and have a chance at making the NCAA," junior guard Leah Porath said after putting up a game-high 22 points while shooting 7-for-17 from the field and converting on seven out of nine free throw attempts.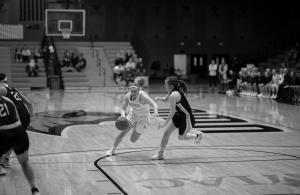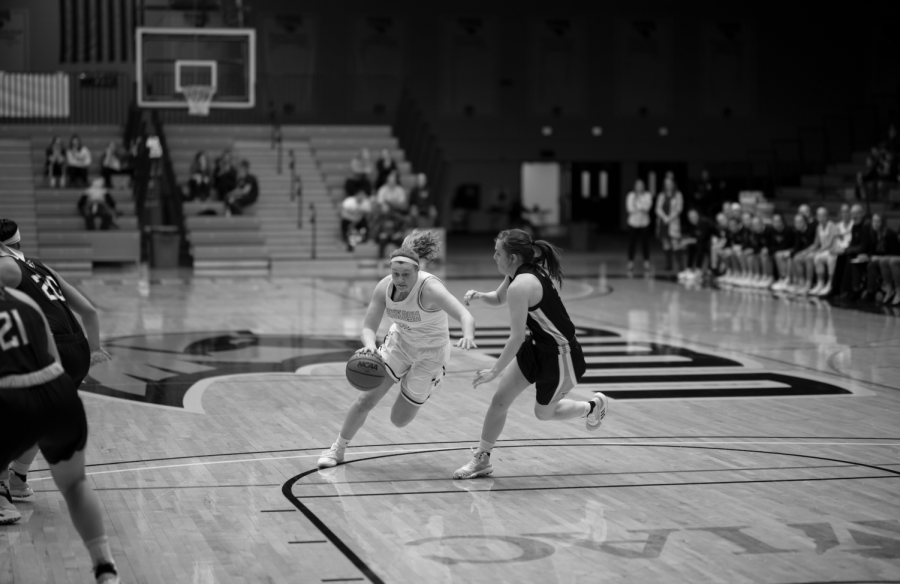 The Titans outshot UWW 45.3% to 32.4%, and got the margin of their lead up to 26 points with 6:48 remaining in the fourth quarter. They also outshot UWW from behind the 3-point line by shooting 37.5% to Whitewater's 25%.
The Warhawks took 18 more shots than the Titans.
"We went into the game with a winning mindset and knew they were a beatable team since we already beat them once this year," sophomore guard Katie Ludwig, who put up 15 points on a 4-for-6 shooting effort from beyond the arc, said.
They then traveled to Eau Claire and played a game where they never trailed. Oshkosh hung onto a lead that only got as large as eight points with 1:28 left in the first quarter.
Ultimately, they clung onto their 52-50 when an Eau Claire player missed on a three-point shot that left her hand milliseconds before the final buzzer sounded.
When the game ended, the Titans hoisted up their 14th WIAC tournament champions banner and their second in as many years.
"We are super excited to be back to back WIAC champions," Porath said following a win that gave the team their 16th NCAA postseason berth. "It is a very rewarding feeling. We know that the next game won't be easy, and we are ready to have a great week of preparation."
The Titans gathered to watch the 2020 Division-III women's basketball tournament, and at approximately 1:30 p.m. on Sunday they found out that their first-round opponent will be the Edgewood College Eagles.
The Eagles are sitting at a 25-2 record; this is a complete turn around after going 0-25 just three years ago during their 2016-17 campaign.
The two teams last faced off on Nov. 21, 2017, and Oshkosh won rather comfortably by a 93-31 margin.
The matchup will take place on Friday, March 5 at 5 p.m. at Bethel University in Arden Hills, Minnesota.