Men's basketball suffers early playoff exit in heartbreaker
The UW Oshkosh men's basketball team lost to division-Ill North Central College in its second-round matchup on Sunday, ending its quest for a second straight D-III national championship.
It took overtime for the Cardinals to defeat UWO, but after holding a 15-point lead in the waning minutes of the first half, North Central came back and beat the Titans in overtime.
The Titans held an 11-point lead heading into halftime and at that point, junior Eddie Muench was 4-4 from the 3-point line. He would only attempt one more 3-pointer during the rest of the contest.
Head coach Matt Lewis said the flow of the offense was part of the reason why Muench had such a strong half.
"Our focus the whole year has been to throw the ball inside," Lewis said. "I think Eddie got it going and got some really good looks in the first half. Quite honestly, it probably loosened up Jack a little bit."
The Titans led for a majority of the second half but with two minutes remaining, North Central's Blaise Meredith hit a 3-pointer to put the Cardinals up by three.
UWO got a pair of buckets from senior Jack Flynn and freshman Will Mahoney but North Central hit another three to go up by two with 15 seconds to play.
After a miss on the first attempt with four seconds remaining, Flynn collected an offensive board and put it back in to tie with two seconds remaining, sending the game into overtime.
North Central continued to get hotter as the game went on and went 3-4 from the field and 2-2 from the free-throw line in the first three minutes of overtime.
Senior Adam Fravert kept the Titans in the game during overtime with two jump shots and with 43 seconds to play, Mahoney sank two free throws to tie the game at 82.
After North Central's Michael Pollack made a layup with three seconds to play, sophomore Eric Peterson missed a potentially game-winning heave as time expired.
Flynn led four Titans in double-digits with 23 points and 10 rebounds with six of those boards being on the offensive end.
Muench went 5-5 from beyond-the-arc to account for 15 points and freshman Levi Borchert also tallied 15 points for UWO.
Fravert, who was averaging 18.2 points per game this season, was held to just 12 points on 5-9 shooting.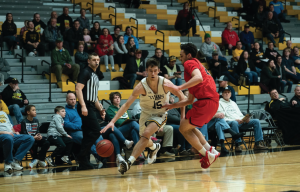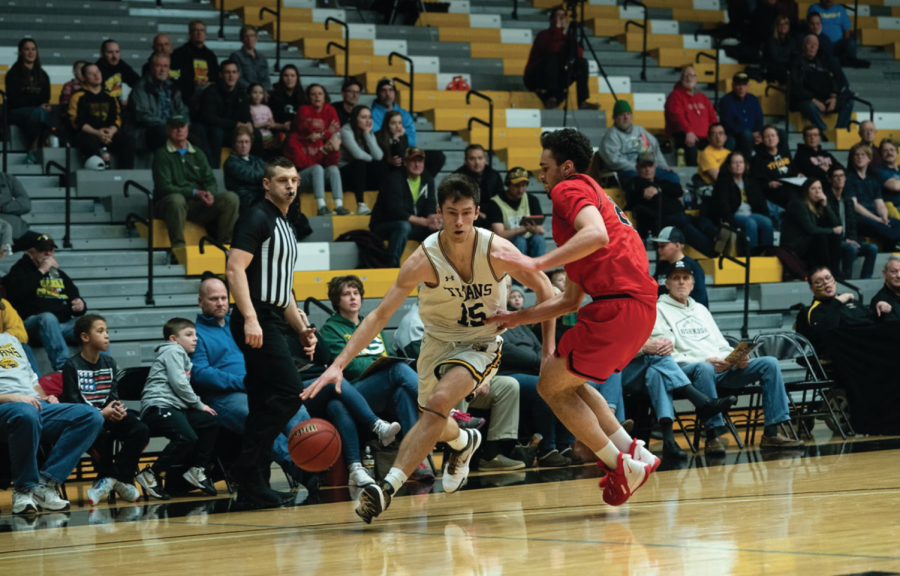 Pollack averages 8.3 points per contest this season but torched the Titans as he dropped 17 points on 5-6 shooting from the 3-point line.
UWO's bench was outscored by North Central 15-33 in large part due to Pollack's scoring. Lewis said he was proud of the way Mahoney and fellow freshman Quinn Steckbauer played down the stretch.
"Our young guys played well," Lewis said. "Levi did some good things and obviously he starts but Will made some big plays down the stretch including two really huge free throws. Quinn made a couple really nice moves in the first half."
The senior class, including Flynn, Fravert, David Vlotho, Brian Wilman, Jason Price and Jake Zeitler, were part of one of the most successful teams in UWO history.
Flynn reflected on his time at UWO, saying that his teammates will be the thing he remembers the most.
"I think when I look back at my four years of basketball, I think the thing I will take away is all the great teammates and coaches that I have had," Flynn said. "I will think about the great bonds that I have forged with them and look back at the great memories we have shared together."
The class was the second class in UWO history to make it to four consecutive NCAA tournaments behind last year's graduating class.
They also went 12-3 in the tournament which included two runs to the national title game last season and in 2018.
Lewis said the senior class came to the gym prepared to do whatever the coaching staff needed of them and that was a big reason for the group's success.
"Some guys from early on in their career were playing and played all the way through. Some guys' roles expanded or diminished a bit depending on what we asked. Not once did that senior group get frustrated. They just bought completely into what we're about," Lewis said.
Three starters including Muench, Borchert and Peterson are slated to return to the lineup next season.