Building a house of cards
It began in a room barely larger than a walk-in closet, in the basement of a commercial property, with fold-out tables and harsh fluorescent lights.
Frank Conner and Dan Modl started their Appleton sports card store, Cardmonsters, in 2013 as a hobby project for Conner's retirement, but the business has expanded since.
"We did it out of boredom," Modl said. "Cardmonsters is more of a friendship deal with Frank. We just started really slow and small and cheap in the basement of this building."
Modl said they were paying $200-$300 a month for rent in the beginning, and moved three times in the building, including to their current location upstairs.
Both Conner and Modl's motivation to open Cardmonsters came from a long history of collecting sports cards.
"I was in Little League and a good friend of mine had an older brother who was getting rid of all his baseball cards," Conner said. "There was a bunch of stuff from the early '60s, '60, '61, even some '59s, and I pulled out the Dodgers and I kept them. They were beat to heck, they were just in horrible shape but they were cool because they were Dodger cards and they were older than me."
Conner said he still has fond memories of going to his local drug store with his friends to buy packs of cards.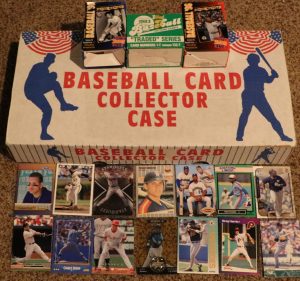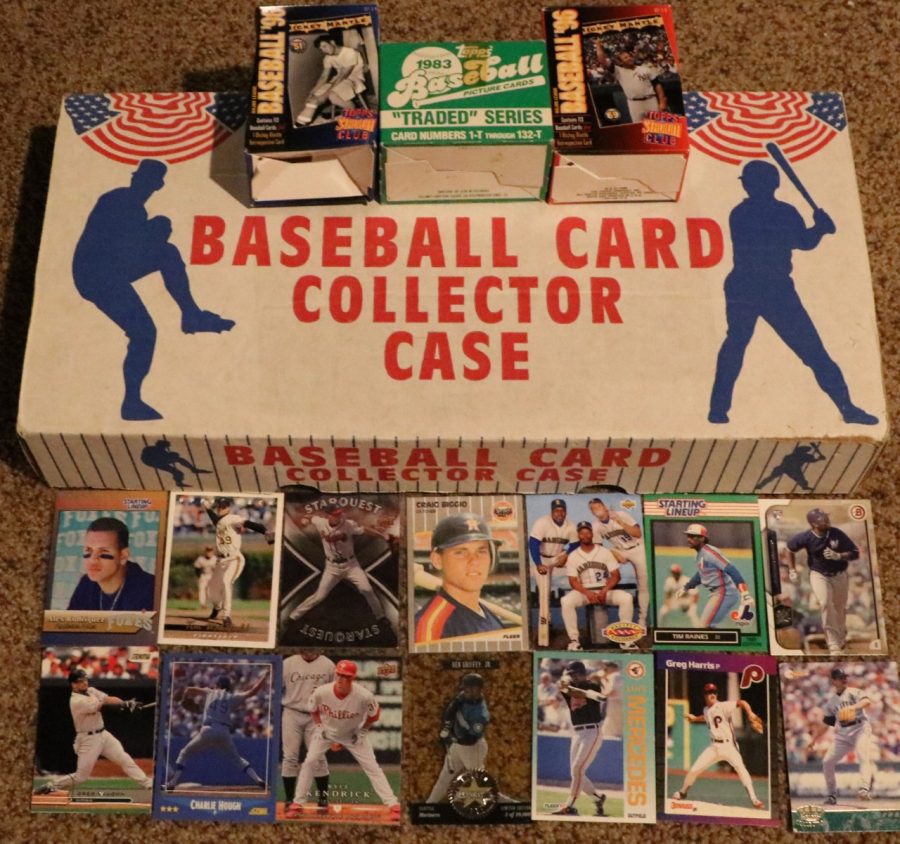 "When I was 11 or 12, I learned that you could actually do complete sets of cards," Conner said. "In 1968, I had two friends and we were both into baseball cards and we were going to collect a whole set, all 792 cards. They were a nickel a pack, and we would ride our bikes down to the drug store with a quarter and we would just buy five packs of cards."
However, what began as a childhood hobby for Conner, eventually led to gambling on the sports card market.
"In 1989 Upper Deck came out," Conner said. "Then everything went crazy: the hobby became an absolute phenomenon. About that time, I'm making good money, so I decided I was going to finish that 1968 set. Eventually, I ended up finishing my 1968 Topps set. Well, unfortunately, that wasn't my only goal. I started hearing about these insert cards that were so valuable, so I started gambling by buying packs."
Conner said he recently stopped collecting sports cards, and instead he now enjoys the hobby collecting non-sports cards.
"I quit collecting sports cards altogether," Conner said. "I went to entirely non-sports cards because now I'm a collector again. I'm not an investor, speculator or a gambler. I went back to just collecting, and I decided I wanted to collect non-sports cards instead, stuff like Game of Thrones and Star Wars, that kind of stuff."
Although his co-founder Conner has partially walked away from the hobby, and no longer has a share in Cardmonsters, Modl said he is as active as ever in the card business, as he still sells at card shows and Cardmonsters.
"The card market heated up in like '89," Modl said. "I went and took my cards in to sell them, I didn't know anything about anything with the business, and he paid a lot. I had Magic and Bird rookies that were worth a lot, I turned stuff I had in my closet into like $2,500-$3,000 and that got me hooked."
Modl said he continues to make a lot of great memories while working at Cardmonsters, his favorite was a purchase that helped him provide for his daughter.
"I made a deal with a guy at the shop in late summer of 2017 before Christian Yelich went big," Modl said. "I had a really nice Aaron Rodgers card that he wanted really bad. So, we made a deal and I got a ton of good Christian Yelich rookies that were pretty cheap at the time. And how it ended up, those Christian Yelich cards paid for my daughter's wedding."
Even though Conner does not actively collect sports cards anymore, he still is an avid baseball fan, and still maintains a collection of his favorite baseball cards.
"My favorite card of all time, even though it's beat to heck, might be my 1955 Sandy Koufax rookie card," Conner said. "It's in bad shape, so it isn't worth all that much, but it's worth something to me because Koufax is one of my three all-time favorite players. Even though I don't collect baseball cards anymore, I'm still a big baseball fan."
Despite different outlooks on card collecting, Conner and Modl have maintained their friendship over the years, and are eager to offer advice to people looking to get into the hobby.
"Don't get caught in the trap of thinking you will get a life-changing card in a pack that cost you $3," Conner said. "Do what you like to do, collect what you like to collect, collect what's fun."