UWO gymnastics sets a new program record
The UW Oshkosh gymnastics team established its highest overall score in program history en route to defeating UW-La Crosse 191.90-190.150 on Friday at the Kolf Sports Center.
The Titans, ranked second in Division III by RoadToNationals.com, had two gymnasts that set personal records at the meet. Sophomore Emily Buffington set a new personal best in two events as she finished first in the vault with a score of 9.725, and in the uneven bars with a score of 9.750. Junior Trinity Swayer set a personal best in the floor exercise with a score of 9.725, finishing first in the event.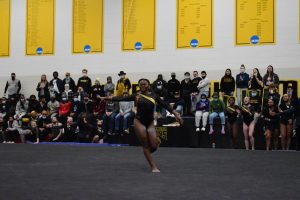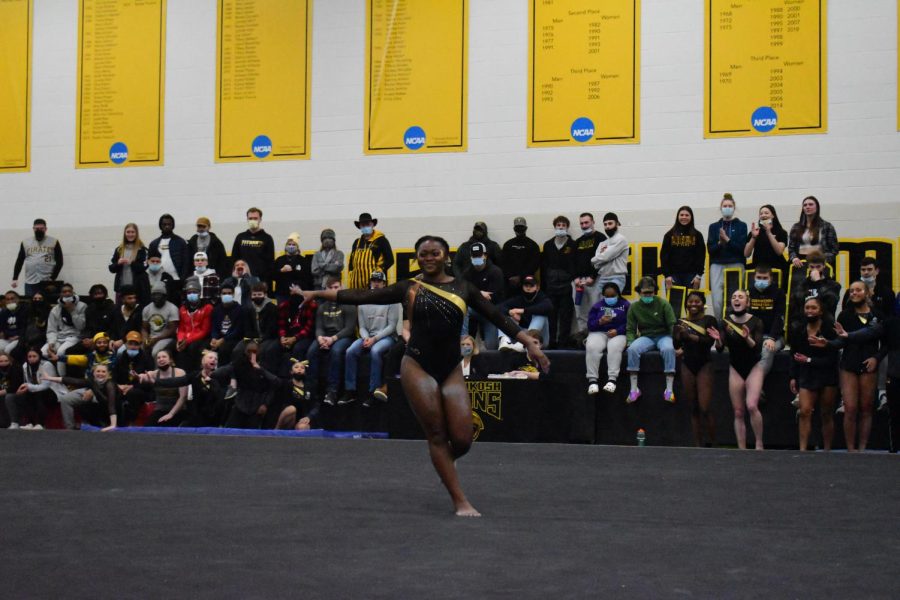 "I think today was really big," Buffington said. "Those were some of the best routines that I've done, and the team really hit everything. We all did really well."
UWO won the vault with a score of 47.900, with Buffington finishing first and Emily Gilot finishing third with a score of 9.650. UWL had a second-place finisher in Alex Wood who received a 9.675 for her routine. Six Oshkosh gymnasts finished in the top eight of the vault.
The Titans also won the uneven bars with a score of 47.625. UWO took the top two podium spots behind Buffington's personal best and Rahdea Jarvis's 9.700 score. Kerrie Legault finished third for UWL with a score of 9.675.
"I think we can rely on the close-knit family that we have become," Sawyer said. "We didn't start off all that close, but now as the season has progressed, we have become really close and can rely on one another."
Buffington added: "[The team] is amazing. Everyone is so supportive of each other. You can just tell that we are always there for one another."
Oshkosh dominated the floor exercise 48.325-47.225 and had the top three finishers in the event. Jarvis tied for second with teammate Olivia Keller, who was chosen as the Kwik Trip Wisconsin Intercollegiate Athletic Conference gymnast of the week, with a score of 9.700.
"Honestly, I was just trying to get a really high score, because I knew that the judges were kind of giving away the points so I wanted to finesse it as best I could," said Sawyer, who finished first. "I was just trying to fix those little things I have been working on in the gym, and it played out."
The only event that UWL won was the balance beam, where they received a 47.975 team score. Emma Grant finished first in the event, receiving a 9.750 from the judges. The Eagles also took second and third places in the balance beam. Cate Sandvik scored a 9.725 and Kayla Dickson scored a 9.675.
"I think this team has so much potential and that we can be national champions," Buffington said.
UWO, the reigning WIAC Champions, will take on Gustavus Adolphus College in Minnesota on Saturday in the final meet before the WIAC championship.