Fredric March Theatre name could change due to KKK affiliations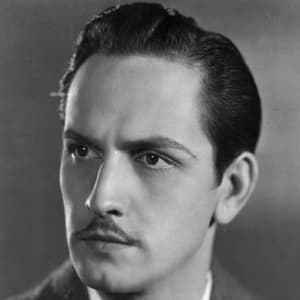 UW Oshkosh held an open forum March 4 regarding the renaming of the Fredric March Theatre due to his affiliation with the Ku Klux Klan.
The forum was led by Associate Vice Chancellor Sylvia Carey-Butler. Approximately 20 people attended the forum and of those people, only two were UWO students.
Chancellor Andrew Leavitt said the forum was an opportunity for the community to give voice to their opinions on the theater's name.
"I have asked for Dr. Sylvia Carey-Butler to run a process involving students, faculty and staff that will make a recommendation back to me as to what should happen to the Fredric March Theatre," Leavitt said.
Leavitt said the controversy began when it was revealed that Fredric March had a connection with the KKK.
"This all started because of the annual yearbook, where Mr. March appeared in a club picture with men dressed in tuxedos, and the name of that club was the Ku Klux Klan," Leavitt said. "That picture then set off the debate on the Madison campus as to what should be done, and we became aware of this once a newspaper article was published about it."
Leavitt said he chose Carey-Butler to lead this discussion because of her experience with diversity inclusiveness.
"We should have our own folks, local people come together, and I think Dr. Sylvia Carey-Butler is the right person to run a very fair and teachable process," Leavitt said. "We want people to learn from this."
Leavitt said it is important to recognize the history of the theater.
"This isn't just about yanking down names," Leavitt said. "I think we need to know and understand what happened and why it happened, and I think this is a group that can get to the bottom of it."
Carey-Butler said the theater was originally named after Fredric March due to his achievements in theater.
"It was named after him in 1971 or 1975 when the plaque was first put up, but as you know Fredric March has been a giant in the theaters, particularly in this country in the 30s, 40s and 50s," Carey-Butler said. "I'm not surprised that an institution would name a theater after him in hopes that students who are interested in theater will elevate their interest in it."
Carey-Butler said the naming of the theater had to do with his accomplishments as an actor and may not have taken into consideration his personal affairs.
"You're highly successful and UWO wants to name something after you," Carey-Butler said. "It's because of what you accomplished in your life, and so they do. They may take a look at what you've accomplished versus you know, 'Let's look at the Dean of Students Office to see if they got into any trouble.'"
Carey-Butler said she has read the official documents from UW Madison regarding Fredric March.
"I've had the chance to read the report to the chancellor at UW Madison," Carey-Butler said. "I've had the chance to read a 1993 article that was comprehensive. My stance is, if we take it down, we take it down; if we leave it up, we leave it up, and I'm okay, but we've got to do more than just have one conversation."
Carey-Butler said she will stand with whatever decision the committee makes.
"Whatever recommendation we give to the chancellor, that's where I will fall," Carey-Butler said. "But, I want us to make an informed decision."
Director of the Fredric March Theatre Jane Purse-Wiedenhoeft said the panel on Monday is the first step in the process of discussing this ongoing issue.
"Sylvia Carey-Butler and I are co-chairing the committee which has the potential to add to a campus-wide discussion about the naming of individual spaces and buildings in the future," Purse-Wiedenhoeft said. "If the discussion is to change the name of the theater, the theatre department is ready and willing to do so as long as we have a voice in the renaming."