My first real summer in Wisconsin
We've all been in school for over a week now, getting into the swing of things between classes, club meetings and getting to know our roommates, the memories of summer slowly slipping away into fall.
Summer 2021 was, in a word, uncertain. Summer 2020 was supposed to be my first summer experience in Wisconsin, as I moved here from Minnesota in the fall of 2019.
Then, COVID-19 came along and my chance to experience a true Wisconsin summer well… We all know what happened there.
What was supposed to be a thrilling summer turned into many Netflix binges, mask shopping, new hobbies and no traveling.
We were all a little uncertain about what summer 2021 would look like, but I finally got to experience my first Wisconsin summer, and I have to say, it does not get enough credit.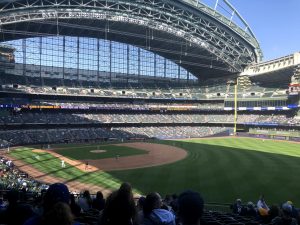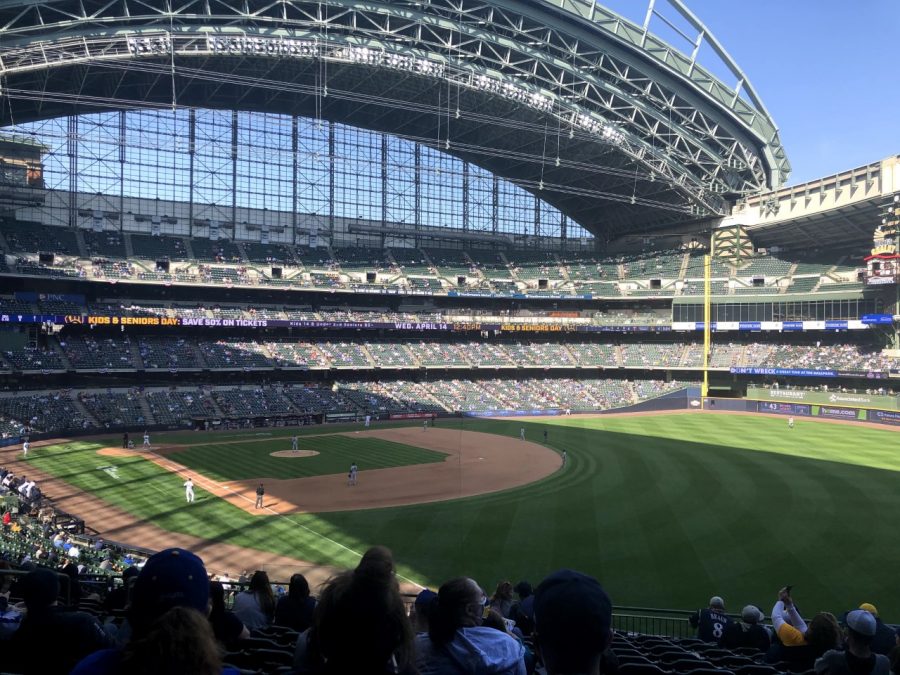 The first place that I wanted to see was Door County. I wandered the walkway at Ellison Bay Bluff County Park. Snacks were packed, along with hammocks and bug spray for movies out in the woods. If you're looking for a great ATV route, go to Door County.
I also finally got to try some Door County cherries that I originally heard about all the way in Minnesota, and I'm still not a cherry fan.
I learned that whether you prefer to walk along the shores as the waves crash into the rocks or walk along the winding roads, there is literally something for everyone in Door County.
The second item on my "first summer in Wisconsin to-do list" was to go to a baseball game. I grew up around baseball, and for a time in high school I even worked at Target Field in Minnesota.
I spent multiple days a week hearing balls getting wacked, the fireworks after a homerun and the crowds singing "Take Me Out to the Ballgame."
My standards were high in terms of what to expect. In my opinion, going to a Brewers game at the American Family Field is overrated. The food is overpriced, the slide that the mascot goes down is far too short and the seats are just uncomfortable.
I'll have to stick with Target Field as my favorite stadium; sorry Brewers fans. How can one go to a baseball game and not sing "Take Me Out to the Ballgame"? I'll give it another try next season!
Another summer activity that I couldn't ignore, literally how could one not hear it, was EAA AirVenture.
I had no idea what everyone was so hyped about or why so many people were showing up in Oshkosh; it turns out it was EAA. I had never heard about this before given the fact that I was from Minnesota, but I have been told that even coming from Minnesota I should've heard about it.
Apparently, I live under a rock. It was a cool experience to see so many different planes with many different purposes and all of those who came to Oshkosh, and there was Chick-fil-A there which is always a plus.
There were many other positives as well, such as stargazing in the middle of the fields, getting introduced to Kelley Country Creamery in Fond du Lac, trips to Madison for the first time and trying to hit as many state parks as I could before the summer was up.
One of my favorite aspects of this past summer was a sense of normalcy that was finding its way back into our school, our community and our homes. Families could be together once again, travel was approved and we found out that class would resume in person for this semester.
If you're anything like me and have trouble focusing in an online setting, this news brought a great sense of relief — to be in person once again, to learn together, to work together and be united as we continue this year.