Four generations of skiing

The Slumberland American Birkebeiner is more than just the largest cross-country ski race in America. The 55 kilometer race in Hayward, Wisconsin has become an event for friends and families of all ages to participate in.
This year, the Birkie Week ski events took place from the 20-23. The event brings in about 40,000 participants from 22 countries and 49 states. Every day is a number of events for people to participate in, including a "Barkie Birkie Skijor" that allows skiers to attach their dogs to them during the race.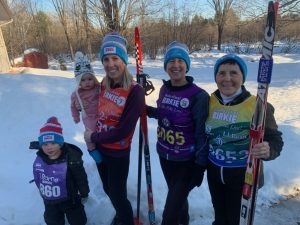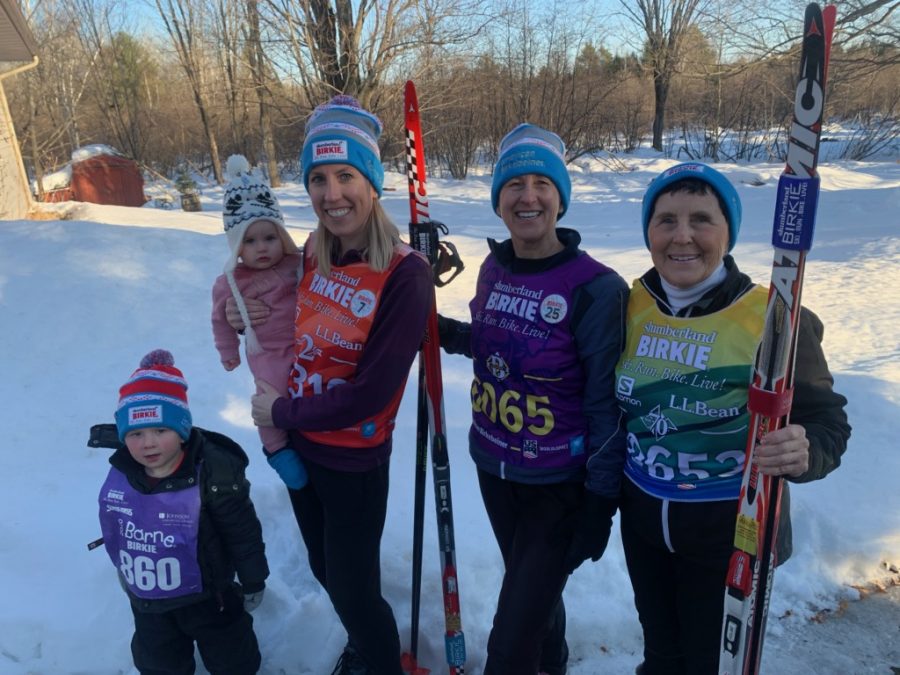 Other events include the "Barnebirkie", a non-competitive ski tour for ages 3-13, the "Junior Birkie", a competitive ski race for ages 6 through 18, and a "Giant Ski" where six people on one giant pair of skis race to the finish line against other competitors.
The Slumberland American Birkebeiner has become an event for generations of families to attend.
University of Wisconsin-Oshkosh alumna, Leah Weakley, has been participating in Birkebeiner races practically since she learned how to walk.
"I have done 5 full Birkebeiner races, 7 Kortelopets, and skied either the Barnebirkie or Junior Birkie every year until I was old enough to ski the Kortelopet starting at age 2," Weakley said.
Weakley fell in love with the Birkebeiner slopes when she was introduced to skiing by her grandmother.
"It all started with my Grandma Judi," Weakley said. "She took up skiing and my mom followed in her footsteps. Growing up, that's all I knew. When snow came, we skied! Downhill and cross country. I was hooked from the start."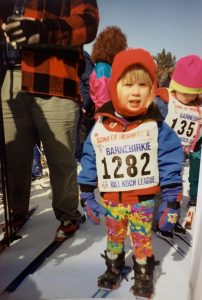 Weakley's grandmother, Judith Karshna, has been a faithful participant in Birkebeiner races. Karshna has skied 31 full Birkebeiner races and two Kortelopets. She has received 20 yr and 30 yr Birchlegger awards for completing over 20 Birkies. She also received the Birkie Matriarch award for being the oldest woman to ski it.
Along with her grandmother, Weakley's mother and aunt have also participated in multiple Birkie races, and now her three-year-old son has just skied in his first Barnebirkie.
"We call ourselves Team Sturdy Women," Weakley said. "Four generations of strong women made up of my grandma, mom, aunt, myself, and my son who is an honorary male member. My grandma is amazing and this wouldn't be possible without her. She is the strongest woman I know, and is the reason we have the best family tradition."