Track and Field shows out at Big Dawg Invitational
The UW Oshkosh men's track team took home the title at the UW-Stevens Point Big Dawg Invitational on Saturday, with the women finishing in 2nd at the same meet.
The Titan men showed why they're ranked second in the NCAA Division-III rankings by winning their fifth straight meet to start the season.
The Titans finished the meet with 209 points, dwarfing UW-Stevens Points second place finish of 95 points.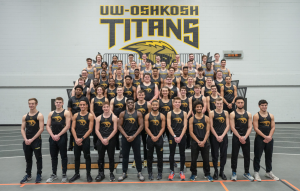 The Titan men won seven out of the 16 events, while also taking home honors in the 60-meter dash, 200-meter dash, and the 400-meter run.
The Titans were led by sophomore Amitai Wheat, who won the 400-meter run and also helped teammates Todd Beadle, Ethan Burch, and Adrian Girone take home first place in the 1,600-meter relay with a time of 3:19.02, the third fastest in D-III so far this season.
Meanwhile, freshman Jaylen Grant won the 60-meter dash with a time of 6.93 seconds, while junior Benjamin Jung won the 200-meter dash with a time of 22.37 seconds.
On the women's side, the Titans finished second by 1.5 points behind D-II Northern Michigan University, 140-138.5. The Titans were led by sophomore Hannah Lohrenz in the mile run with a time of 5:06.42, while freshman Mikayla Jackson won the 200-meter dash with a time of 26.39 seconds.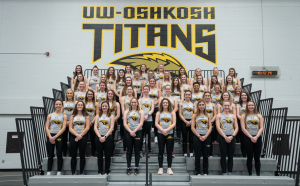 Other Titan women who took home first place honors in the meet were junior Sadie Huth in the 60-meter dash and freshman Libby Geisness in the 800-meter run with times of 9.28 seconds and 2:18.28 respectively.
The UW Oshkosh track teams will next compete this Saturday at the UW-Whitewater Midwest ELITE Invitational.