Carpenter shortage in Wisconsin leaves businesses strapped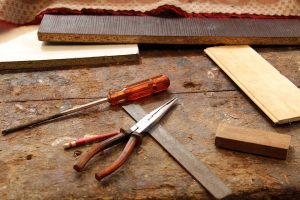 Carpentry is one of the most skillful and crucial fields of work in the skilled trades.
Today, businesses struggle when it comes to finding workers who know proper technique and skill for jobs in the construction and carpentry business.
The skilled trades are full of employment opportunities, especially those in the carpentry business.
Nick Connolley is the owner of the company Connolley Installations, which is a construction and carpentry business that focuses on jobs and projects in suburban homes.
Connolley says that the jobs can range anywhere from basement and kitchen remodels to building backyard decks.
Connolley says only a few people are required for each job but it can be difficult to find people that know what they are doing.
"It's tough. We want to get people who are going to do the best job," he said. "They are going to represent our company, so we obviously want to get people who know what they are doing and it's tough nowadays with all these kids going to school and not really taking an interest in this kind of thing. It's tough finding a willing candidate."
Connolley said that jobs come easy and are available at most times of the year. He added that finding people to assist him is the hardest part.
"It's pretty easy to find jobs, it's just finding people who want to do the jobs because I'm just one guy I can't do it all myself," he said. "If a big job comes into my realm, I can't really take it all the time because I don't have the manpower."
Connolley is more than willing to teach people the techniques and skills to be a carpenter, he just can't find many people who want to learn.
He says that a person's drive is most important because if they don't want to do it, they won't do it well.