Oshkosh baseball starts off season 4-4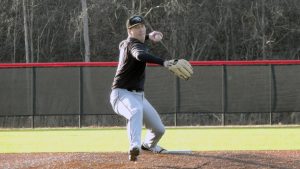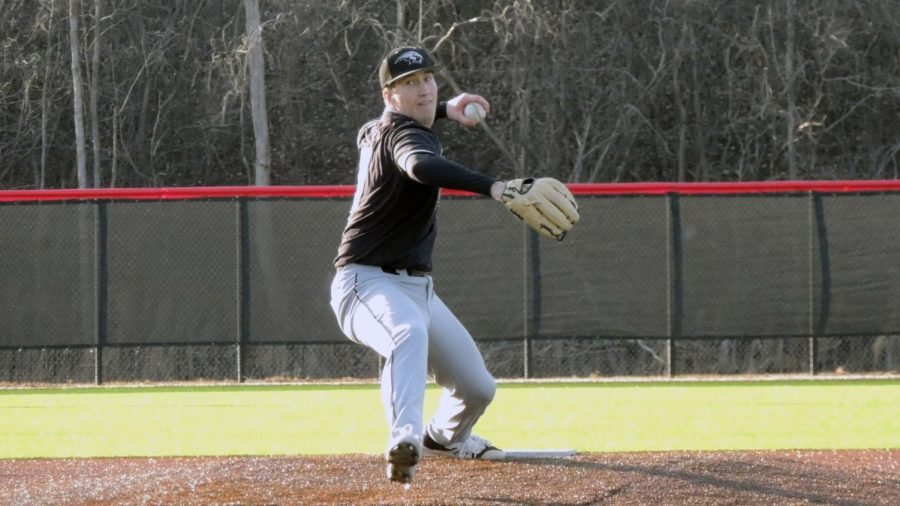 The UW Oshkosh baseball team rebounded to a 4-4 record to start off the season after losses to nationally ranked teams Birmingham-Southern College and Adrian College.
"We started off the season playing some very tough teams," UWO pitcher Connor Brinkman said. "Now we are starting to put everything together, and we are stringing together some wins."
The Titans allowed 11 runs in the first two innings in their season opener against Birmingham-Southern, ranked seventh in Division III by d3baseball.com, falling 14-7 in Birmingham on Feb. 25. First baseman Zach Taylor led the Titans, going 2-for-3 with a double, single and a walk. Taylor's three RBIs in the first inning helped Oshkosh put up four runs, but UWO would not score again until the eighth.
Taylor continued his hot streak with a two-run homer, but the Titans fell to fifth-ranked Adrian 10-4 in Birmingham on Feb. 26. UWO scored two runs in the first to take an early 2-1 lead but allowed seven runs in the next two innings as the Bulldogs went on to win.
Taylor said on the home run he was looking for a fastball down the middle.
"After he threw a first pitch curveball in the dirt, I knew he was coming with a fastball," he said. "I had to be sure I was on time and ready to go. I saw him release a fastball over the heart of the plate, so I just let my hips fly and hands snap through the zone."
UWO won their first game of the season against Dominican University (Ill.) 11-7 to finish their three-game trip to Birmingham on Feb. 27. Taylor had another two RBI day as UWO collected 18 hits in the game, the most in a contest since 2019. Pitcher Will Michalski recorded the win for the Titans.
Taylor said his hot hitting has to do with his approach.
"I try to simplify everything as much as I can when I'm in the box," Taylor said. "I look for anything on the inner half that I can barrel until I get two strike.. Then I quiet down my swing and look to drive the ball over the second baseman's head."
The Titans could not continue their hot hitting in the next game, as Oshkosh fell to Millikin University 3-0 in Illinois on March 4. The Big Blue's Caleb Buehrle pitched a four-hit shutout that included 12 strikeouts. Millikin hit a solo home run in the second inning and never looked back.
UWO's hitting struggles continued against Coe College, with the Kohawks giving up only three hits in their 5-2 win on March 5 in Decatur, Illinois. Ethan Schreier's suicide squeeze opened an early 1-0 lead in the second inning, but Coe outscored Oshkosh 5-1 in the next six innings. UWO had four errors in the loss.
The Titans rebounded with a 9-1 win on March 6 against Coe, as UWO scored six runs in the eighth inning to seal their second win of the season. Center fielder Eric Modaff hit a triple in the game and had two RBIs on the day. Brinkman recorded the win for Oshkosh, pitching seven innings and allowing just one earned run.
A winter storm in Richmond, Kentucky, forced the cancellation of a three-game series against Transylvania University last weekend. The Titans revised their schedule and played a double-header on Sunday against Milwaukee School of Engineering (MOSE) in Glendale, Wisconsin.
UWO won both games of the double-header, winning 8-4 and 5-4, respectively. Taylor had three of the nine Titan hits to push UWO past the Raiders in the first game. Harry Orth struck out 13 batters to get the win, as Cameron Mulvihill secured the first save of the year for the Titans.
"After we won both games, we were all there for each other," Brinkman said. "We are very prepared going into next weekend, and we know what we need to do to get two more wins."
In the second game, Brinkman struck out 16 batters, including the first six who stepped up to the plate, and LJ Waco got the save to send UWO past MSOE 5-4. Right fielder Nicholas Shiu went 3-for-4 and had two RBIs to lead Oshkosh hitters. Matt Scherrman had a double and a triple to go along with two RBIs for the Titans.
Brinkman said it was good for the Titans to get back on track with a couple of wins.
"We put everything together to play some good baseball," he said. "We will go and play MSOE next weekend, and I hope for the same result."
Taylor said the Titan pitching has proved UWO can compete with top ranked teams.
"Our pitching staff has had some strong outings, and we're really starting to get our bats going," he said. "I think we really can do some damage this year."
Brinkman, a freshman, is quickly becoming a stand-out player for the Titans this season. He received the Wisconsin Intercollegiate Athletic Conference Baseball Athlete of the Week award two weeks in a row for games played between Feb. 28 and March 13. Brinkman has a 1.06 ERA this season in 17 innings pitched and has a record of 2-0 as a starter.
Brinkman said he was honored to receive the award.
"I couldn't have done it without my teammates and all the guys in the dugout," Brinkman said. "We all have each other's backs."
UWO will play a double-header against MOSE on Saturday in Glendale at noon.