Joining The A-T was the best decision
Last spring, my mom texted me about an advertisement she had seen on Facebook. It was about The Advance-Titan newspaper looking for new writers. With encouragement from my mom, I reached out to Barb Benish, the newspaper's adviser, to set up a meeting with her.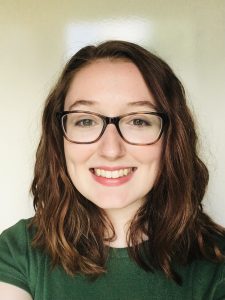 Being a biomedical science major without any journalism experience, I didn't think I possessed the necessary skills or talent to write for the paper. But Barb encouraged me to pursue this journalism experience as it would be a great opportunity to enhance my skills for a future career in science, and she specifically gave me the opportunity to exclusively write STEM- related articles.
With the support from my mom and Barb, I stepped out of my comfort zone and dove right into my first article. From then on, I have had a multitude of amazing opportunities and experiences to write about topics I am passionate about.
My favorite memory from my time at the A-T was my interaction with Anita Carpenter, who I wrote a feature article about due to her involvement in fighting for sustainability on campus.
Her overall passion and contribution to sustainability, conservation and preservation of the environment inspired me to write a series of more sustainability related articles for the remainder of my time at The A-T, which is now my favorite topic to focus on.
Without my mom and Barb, I wouldn't have had one of the most profound and influential experiences of my undergraduate career.
Joining The Advance-Titan was the best decision I have made at UW Oshkosh. Through this opportunity, I found a new passion for scientific journalism and communication, and I could not be more grateful today for the experiences I have had at The A-T.
I encourage everyone, journalism major or not, to consider getting the same experience I did at The A-T and getting out of their comfort zone.