Leavitt rules against outsourcing custodial, grounds and maintenance crews
Cautious optimism. This is Custodian Anne Armstrong's takeaway after she and 100 other custodian, grounds and maintenance workers almost lost their state jobs due to outsourcing at UW Oshkosh.
"Nothing is ever set in stone," Armstrong said. "I feel like there is hope for a better solution than the one that was [previously] proposed."
On Monday afternoon, Chancellor Andrew Leavitt announced these employees would remain internally managed through UWO after a proposal in late August to outsource through a company in Tennessee.
"Through this process of open consideration, we have learned much about how we might approach our challenges in new and innovative ways," Leavitt said.
This decision followed a protest on Sept. 6, which sparked awareness to staff, faculty and students and led people to start up multiple petitions.
Various individuals met in the Chancellor's office on Monday with Chief of Staff Alex Hummel, who relayed their information to Leavitt prior to his decision.
"The meeting was professional and respectful," Custodian Bob Knudsen said. "It included students, staff and faculty all taking part and delivering to the Chancellor's Office their own petitions, which together totaled over 1,500 signatures."
A student-created petition generated over 550 of those in three days.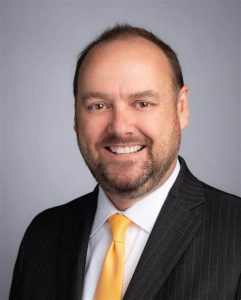 Leavitt said the next step is investigating other options. He said Interim Vice Chancellor for Finance and Administration Bob Roberts is starting to develop a management plan to improve working conditions, recruitment and retention of new employees.
"It is my desire to have this new plan in place within 30 days," Leavitt said. "That is a demanding timeline to enact significant changes, so I ask for everyone's cooperation."
Leavitt said retention of custodial, grounds and maintenance employees is difficult in our economy. Nonetheless, he said we will move forward to solve the "critical issues."
"We are happy right now and ready to finish the job of helping the Chancellor, and his proxies, in creating a new model of how working hand in hand with workers and administration can best serve our institution," Knudsen said.
Faculty members are also pleased with the decision.
"Today we celebrate as a community with our hard-working colleagues from the janitorial and grounds staff," Professor of Political Science David Siemers said. "In a changing employment environment we clearly need state investment to operate and function optimally and we hope Chancellor Leavitt can make that case to the UW System."
Jon Shelton, vice president of Higher Education of the American Federation of Teachers-Wisconsin, said he believes Leavitt listened to everyone who wanted to ensure the university serves its students and community each day.
"The United Faculty and Staff of Oshkosh (UFSO) just showed that organizing works," Shelton said. "UFSO and their supporters made a powerful statement: that everyone who works on campus is important and deserves the security and dignity of a good job."
Armstrong said she is looking forward to what happens next.
"I believe this custodial department can kick serious butt with the right management, organization and training," Armstrong said.
Leavitt said even though this was a difficult conversation, it helped the university come to the right decision.
"Shared governance is a transparent process," Leavitt said. "It may appear and feel messy and raw to some. However, the open discussions lead to better outcomes."