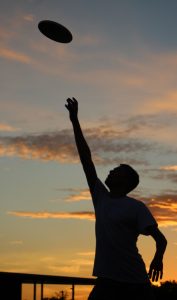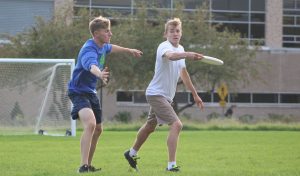 Find Fit Friends For Free (5F) is a fitness app that allows users to connect with one another based on age, gender and location to make plans to work out together.
5F, an app created by Sporty Buddy, is available for iOS where users make a profile that includes photos, a small biography and sport preferences.
5F app creator Ursin Camenisch said he came up with the idea for the app through his experiences as an air ambulance pilot, where he saw many people that were sick as a result of an inactive and unhealthy lifestyle.
"A few patients needed to amputate their 'dead' foot due to type 2 Diabetes," Camenisch said. "Type 2 Diabetes is linked to a lack of physical activity and is preventable. My main goal is to help people be more active. Having a sport buddy to exercise with will certainly help with that."
According to Camenisch, in addition to selecting sport preferences, users can also select their experience level.
"We included 4 different skill levels," Camenisch said. "One of them is 'Never done, want to try.' We want to encourage everybody to use the app."
Camenisch said the 5F app stands apart from other free fitness apps in terms of user experience.
"Every main function is accessible with only one or maximum two taps," Camenisch said. "That means it's very easy to use. We have also incorporated a feature to 'flag' someone else's profile if it contains inappropriate content. Additionally, one can 'block' a connected user if that user behaves inappropriately."
Former Student Recreation and Wellness Center employee and senior Dylan Parks said encouraging students to exercise together is a good idea.
"I think that it would be good to get people who are nervous about starting to get into the gym working out together," Parks said. "In general, our generation cares a lot about our health so it's great to have a place like the Rec Center for people to exercise."
Having four different skill levels ranging from beginner level to expert level is a good idea since there is a wide array of people who workout in the Rec Center, Parks said.
"There are people there at the same time every day, and there are some people that come in sporadically and do different things every time, which is great, too," Parks said.
Senior Rob Fraser thinks that the app could be useful for encouraging more students to utilize the free workout facilities at the Rec Center.
"It seems like a good way to motivate people to exercise," Fraser said.
Student Dylan Parks said people should not stop at technology to meet people within the context of the gym.
"I encourage people to talk to those around them at the gym and work to end the stigma of not talking to each other while at the gym," Parks said. "The gym should be a community."