Former IT specialist charged with theft of UWO equipment
Former UW Oshkosh IT specialist Michael Van Vonderen has been charged with theft of university equipment valued between $10,000 and $100,000.
He is accused of taking the items from offices and storage areas and selling them at local pawn shops, according to court records.
If convicted, Van Vonderen could be fined up to $25,000, sent to prison for up to 10 years, or both.
Documents filed in Winnebago County Circuit Court on Nov. 25 show that Van Vonderen admitted to stealing a classroom projector, two iPads from UWO's Head Start preschool program, a few new Dell laptops, two MacBooks and two computer monitors.
Van Vonderen confessed to stealing the computer equipment when he handed in a resignation letter to IT Chief Technology Officer Victor Alatorre in early September.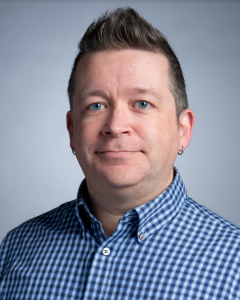 He told Alatorre that he was resigning due to financial troubles. Van Vonderen told Alatorre that he pawned the stolen equipment off at EZ Pawn and Pawn America and received approximately $3,000 for the items.
Alatorre also discovered that Van Vonderen had rented seven pieces of equipment from Polk Library on Aug. 30, which included a DSLR camera, a camera lens, a Speedlight camera flash unit, two Nikon rechargeable batteries, a battery charger and a camera bag. Those items were not recovered as of Van Vonderen's resignation.
University Police detective Mike Bartlein investigated the thefts and found that Van Vonderen had also pawned the items at Fast and Easy Pawn and Mister Money.
Bartlein contacted each of the pawn shops and was able to recover some of the stolen equipment, but some items had been sold before they could be recovered. Specifically, Fast and Easy Pawn had sold an iPad Air, an Apple DVR and a MacBook Pro.
On Sept. 16, Bartlein conducted a more thorough search to determine how many pawn transactions Van Vonderen had conducted, finding that Van Vonderen completed 93 transactions of 115 items at seven stores for roughly $12,940.
An audit team documented missing items and determined that there was $28,788.94 worth of university property linked to Van Vonderen that was not recovered.
The audit found that 24 unrecovered items were pawned, eight items were recovered and seven items have not been returned to Polk Library.
Von Vonderen has been summoned to appear before the Winnebago County Court Commissioner on Dec. 16 at 9 a.m. If he doesn't appear, a warrant will be issued for his arrest.