UWO student gave ride to Petito's fiancé
Now a crucial witness in the Gabby Petito case, UW Oshkosh student Miranda Baker claimed in a TikTok post that she and her boyfriend gave Brian Laundrie a ride in Grand-Teton National Park in Wyoming on Aug. 29.
After seeing a video and recognizing Laundrie's face as the man they drove in Wyoming, they immediately called the police.
In a TikTok, Baker said she and her boyfriend started talking to Laundrie around 5:30 p.m. at Colter Bay.
"When he first came up to us, he introduced himself, you know, 'Hi, my name is Brian,' you know, 'I'm just looking for a ride,'" Baker said.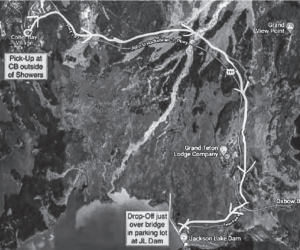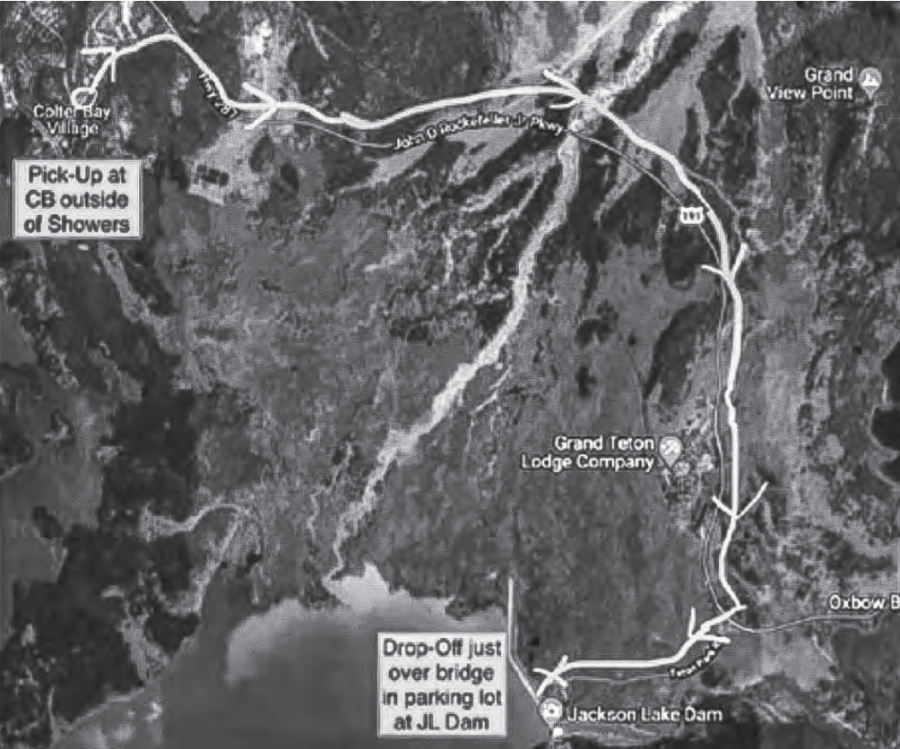 After he hopped into Baker's Jeep, the three proceeded to make small talk. Before he came into the car he offered to pay $200 for the couple to give him a ride, which they found strange.
"He then told us he's been camping for multiple days without his fiancée. He did say he had a fiancée, and that she was working on their social media page back at their van," Baker said in a TikTok.
At 6:09 p.m., Baker and her boyfriend dropped off Laundrie, who seemed to be in a hurry, and said he was going to find someone else to hitch a ride. When the couple turned back to look and see how far Laundrie got, 10 to 15 seconds after getting out of the Jeep, he was gone.
"It was a little strange," Baker said to WISN. "I've never picked up a hitchhiker. So, it was definitely strange. But he seemed nice. He was our age. Nothing seemed off about him."
The Advance-Titan contacted Baker for comment, but she did not reply by press deadline. To watch more from Baker's TikToks, find her @mirandabaker_, where she has posted multiple updates and has drawn out maps of where they traveled with Laundrie.
Baker is cooperating with FBI authorities to aid the case.
For those who do not know the case, travel bloggers Gabrielle "Gabby" Petito and fiancé Brian Laundrie had been traveling in Petito's white van documenting their cross-country road trip on their YouTube channel and Instagram.
The trip started in June 2021 when the couple left Laundrie's parent's home in Florida, which they had lived at for over a year.
On Aug. 12, police in Moab, Utah, reported responding to an "incident" that involved a domestic dispute between Petito and Laundrie.
On a 911 call recording released by the Grand County Sheriff's Office in Utah, a witness allegedly saw Laundrie slapping Petito and chasing her up and down a sidewalk.
In the recording of the 911 call, the caller, whose name was not released, claimed he saw the apparent domestic dispute unfold on Main Street in Moab between a young couple driving a white van with Florida license plates.
"We drove by and the gentleman was slapping the girl," the caller told a 911 dispatcher. "And then we stopped. They ran up and down the sidewalk. He proceeded to hit her, hopped in the car, and drove off."
Police responded to the incident, located the van and in the report, the couple stated to police that Laundrie did not hit Petito.
"Insufficient evidence existed to justify criminal charges," said Moab Police Department Chief Bret Edge after speaking to both Petito and Laundrie separately and neither admitting to the incident occurring.
The couple continued with their trip.
The last post uploaded to Peitito's Instagram was on Aug. 25, without a tagged location.
On Sept. 1, Laundrie returned by himself to Florida in Petito's white van.
"Two people went on a trip, one person returned, and that person isn't cooperating," North Port, Florida Police Chief Todd Garrison said.
Petito was then reported missing by her family to the Suffolk County Police Department in New York. The North Port Florida Police named Laundrie a "person of interest."
On Sept. 17, Laundrie was reported missing. His family told police they last saw him on Sept. 14, when he left with a backpack and told them he was going to the Carlton Reserve near their home in North Port, Florida. Due to his knowledge of the area, his family thinks he could survive out there for multiple months.
The Teton County coroner confirmed that a body was found in the Bridger-Teton National Park on Sept. 19. The FBI released a statement that said that the human remains were "consistent with the description" of Petito. Two days later, Teton County Coroner Brent Blue determined Petito was a homicide victim.