UWO COVID-19 mandates ease on restrictions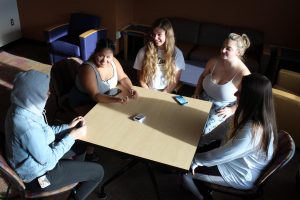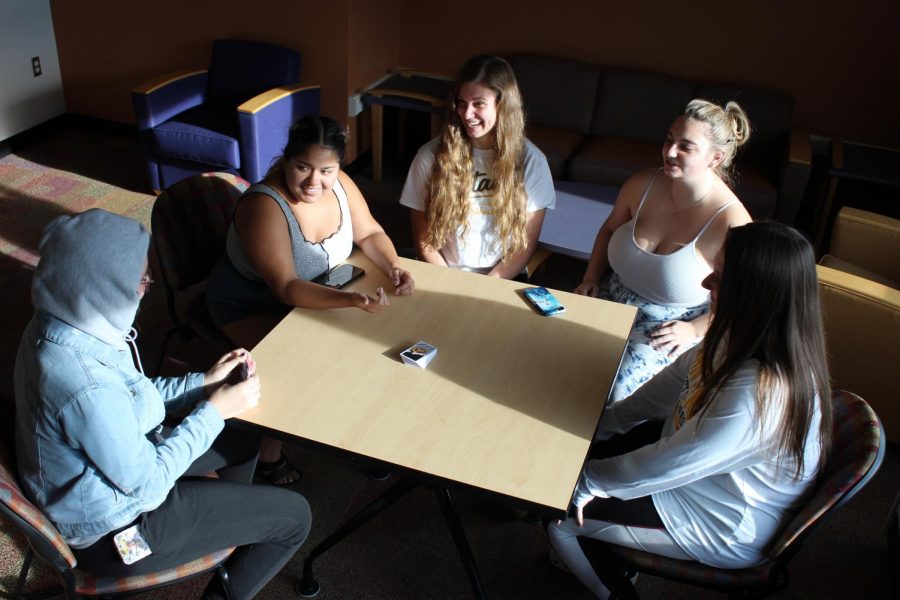 A steady 1% positivity rate has caused university officials to pull back on COVID-19 mask restrictions at UW Oshkosh.
"We follow the science, and where the science suggests, this is where we go," Chancellor Andy Leavitt said at his recent town hall meeting. "To that end, we made an announcement to change some of the mask requirements for those students living in residence halls and also some of the testing requirements for our off-campus students."
On Oct. 25, the university community received an email on the behalf of Leavitt in cooperation with "relevant data and science by UWO's Emergency Operations Committee and with support from Winnebago County Public Health."
The student vaccination rate is nearly 73% and the faculty/staff vaccination rate is 77%. UWO continues to encourage vaccination even after reaching the 70% mark.
"It's important to recognize it is your hard work that's getting results," Leavitt said in the email.
Starting on Oct. 25, "masks are no longer required for students in residence halls on the Oshkosh campus." This is true except in areas marked with "mask required" signs, or when hall residents are in a meeting with staff members or in an employee staff office area.
Off-campus students and all faculty and staff are no longer required to test unless they are experiencing symptoms.
Nonetheless, masks are still required for individuals, regardless of vaccination status, in all other university buildings and for residence hall employees while at work.
Testing is required once per week for all unvaccinated employees and students who live in the residence halls. Even as mask requirements are being lifted in residence halls, it is still important to ensure that positivity rates do not increase. There will still be testing available on access campuses.
"We are so thankful that our students have been doing their part to make our UWO community as safe as possible," Interim Vice Chancellor for Student Affairs & Dean of Students Art Munin said. "They have been wearing their masks and getting vaccinated and we all appreciate their commitment to their health and the health of those around them. By staying on this path, I am optimistic that we are going to continue in this positive direction."
Many students were left confused on where exactly in residence halls masks were needed. In an email sent by Allison Mckinley-Kirkland, Residence Hall Director of Taylor and Donner Halls, clarifications about where masks are needed and not needed were made clear.
"We recognize there has been some confusion regarding what those areas are, and we hope to offer clarification," Mckinley-Kirkland said in her email.
Masks are required in the lobby areas, the front desk and both the North and South basements in all areas. Masks are not required on residential floors, bathrooms on residential floors, floor lounges on residential floors, elevators and stairwells.
Students in the residence halls are excited by this news.
"It's about time," said Marissa Guyette, a resident in Taylor Hall. "I'm looking forward to heading in the right direction to get back to normal."
These new mandates will last through Nov. 25, unless change is needed. While in an area where masks are no longer required and an individual is wearing a mask, UWO asks that a mask be put on in courtesy of others.