Scheivert builds marching band from scratch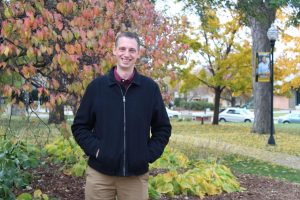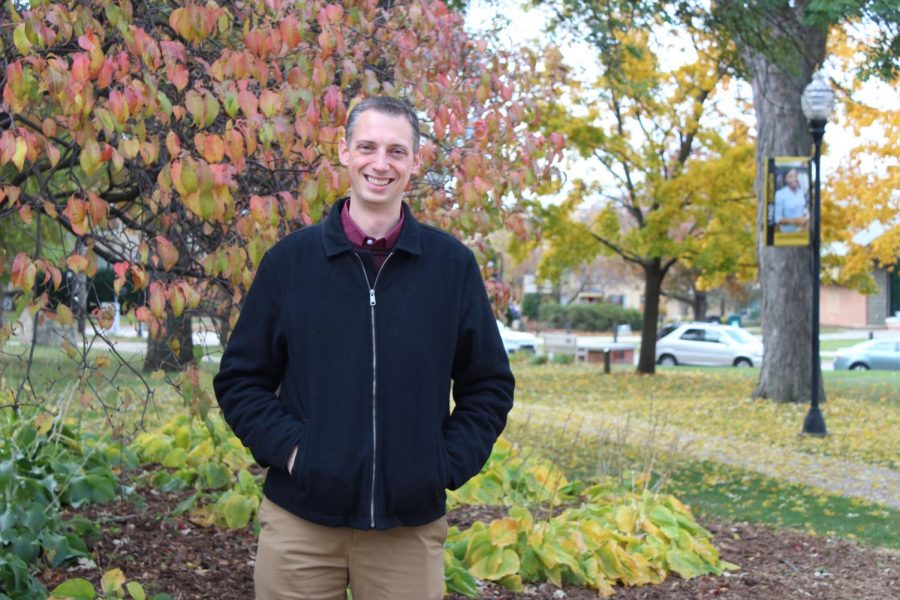 Overwhelming. That is how the new Titan Thunder Marching Band director describes the process of starting up a new marching band from scratch.
The new band will debut in fall 2022.
"It is frequently overwhelming," said Band Director Joseph Scheivert, who was hired in the summer of 2021. "There are so many different plates that need to keep spinning at all times."
UW Oshkosh is estimating the band will cost $723,592 to purchase instruments and uniforms. The university does not currently own any marching band instruments that are of use. Even though there have been marching bands in the past, Scheivert said the instruments are nowhere to be found.
"Certainly the instruments that were used in the previous iterations of marching band from 1980 and before have gone somewhere," Scheivert said. "No one has really provided any information on where those might be, but at the same time, any of those instruments would have been sitting around somewhere for four decades, and the chances of them being in a good playing condition is pretty unlikely."
UWO is looking to provide instruments for all students in all sections.
"It's pretty important for us to make sure we're giving every student a quality instrument to use that the university can keep track of the maintenance for," Scheivert said.
Some music major students might have instruments of their own to play, but the school does not have a place for them to be stored on campus. Scheivert said he is hoping students can utilize these new instruments through their playing time at UWO.
Uniforms are the other main cost in starting the marching band.
The uniforms are essentially hand-sewn together and custom made. Scheivert said they will purchase uniforms in a variety of sizes depending on the likely sizes of students who are going to be in the band.
More uniforms will need to be purchased than needed in anticipation of both the band growing in the first few years and to make sure there are enough of different sizes. He said it is difficult to order uniforms one at a time in order to be cost-effective, so there will be an order of at least 200 uniforms.
"What we're looking to do from a uniform perspective is to really capture a sense of collegiate nostalgia, which does exist for the school, but we just have to look back aways," Scheivert said. "At the same time, we want to make it look like a uniform that was designed now."
There is a sketch of what the uniforms will hopefully look like, but this cannot be released until the uniform supplier has been contracted to start production.
Instruments will also be over ordered as there is no exact idea of who will all play what instrument and how many of each are needed.
"I have some general ideas of what we're going to aim to start with, but thankfully the folks that we're looking to work with in terms of instrument purchases are flexible," Scheivert said. "If I get to March or April and see where things are lining up as far as recruiting and people signing up for the band, I should have the flexibility to say 'well actually we can probably use about four more saxophones, but three fewer sousaphones.'"
Scheivert said Chancellor Andrew Leavitt has set a reachable target of 100 students in the band in year one. Based on UWO's peer institutions around the state, Scheivert thinks we can expect a band closer to the 150 to 200 range in a relatively short time.
For instance, the UW Eau Claire band is now pushing 500 marching band members, and their school population is not significantly larger than UWO's, Scheivert said.
"Anybody going into a college marching band is likely coming out of a high school marching band, so we know what that base level is," Scheivert said. "Certainly, we want to be able to take as many folks as we're able."
Scheivert said he thinks he will have students apply for the marching band. He may also include a small performance component.
"I think it's helpful for us to see the range of where students are playing to get in," Scheivert said. "We don't have the opportunity to take someone who is a beginner clarinet player, and bring them up to the level of being able to play even a fight song within a whole year. However, we're not looking to have an audition to expressly be able to cut people."
In terms of songs the marching band will play, the school has a fight song, but it is not something that has been used regularly. UWO alumnus and composer David Gillingham was asked to write a new fight song for the school.
Pregame shows will include school songs, the National Anthem and more, while halftime shows will be more diverse in the type of music played. Audiences will not have to watch the same show four or five times in a year.
"It's important for us to have a variety of shows that appeal to students and appeal to our fans in different ways," Scheivert said. "Any opportunity for us to diversify what we're playing makes us a more marketable ensemble."
The band will be performing at all Titan football home games, performing in bigger local parades especially early on to promote the band as part of the community and possibly travel to away games.
"No matter how much money I spend or how many schedules I have to coordinate, none of it matters if we don't have students in the band," Scheivert said. "This [band] is something we are opening to students of all majors from all UWO campuses. It is something … you're going to remember positively for the rest of your life."