UWO professor aids to the closing of Starkie Swenson cold case
After the news of human remains being spotted by a pair of hikers at High Cliff State Park on Sept. 29, UW Oshkosh Associate Professor of anthropology Jordan Karsten was able to identify the remains of Starkie Swenson, a man presumed murdered on Aug. 13, 1983, who UWO anthropology students were in search of over the spring 2021 interim.
"It is miraculous," Karsten said. "Cold cases are hard to solve. When somebody's been missing for decades, the chance that you're going to find and identify them is not impossible, but it's also not great. It is an unlikely kind of event."
Soon after the remains were found at High Cliff State Park by hikers, the upper part of the park was closed off to the public. Karsten received a message from a DNR officer who asked him to look at a bone to determine if it was human or not. After finding it was human, he was further asked to help in the search for any other bones in the area.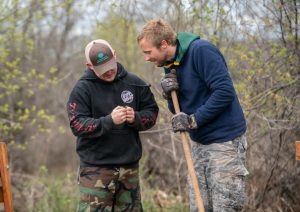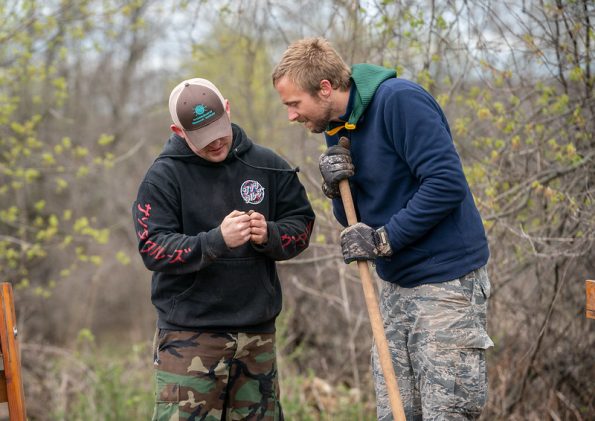 Karsten identified the remains as those of an older man. Clothes and personal items found that belonged to Swenson include keys on a keychain, a wedding ring, pants matching the description and more.
DNA identification tests confirmed the found remains belonged to Swenson. Calumet County Sheriff Mark Wiegert announced DNA confirmations on Dec. 22 after Swenson's family announced in November that they believed the remains were his.
Karsten met some of Swenson's family, including Swenson's grandson Eric Tillman who aided in the effort, while he and his students were excavating in the Town of Rushford, just outside of Omro, in the three-week interim during May and June of 2021.
"The fact that we were able to contribute some kind of closure for the family who have waited decades for it, is really great," Karsten said. "I was happy to be able to play my little role in it."
Karsten says the whole search was a team effort. Excavating in Omro, even as no remains were found, wasn't a waste of time. That was the best information they had at the time, and dealing with these types of cases, you go with what you have to do your due diligence.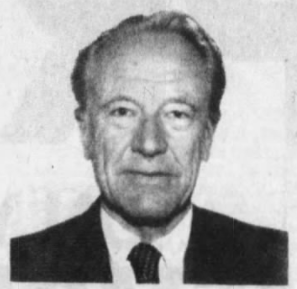 "We went out and dug that place completely," Karsten said. "We were able to check it off a list. We were fortunate enough to find [Swenson] shortly thereafter. Even though [the students] put in a lot of effort and we weren't successful in Omro, all those efforts definitely were meaningful. It was all hard work and they all kicked butt."
Swenson's lover's ex-husband, John Andrews, pleaded guilty to "negligent use of a motor vehicle" in 1994, according to prosecutors. Swenson and Andrews were in a love triangle with Claire Andrews, and it was believed that John Andrews ran over Swenson while he was riding a bike near Shattuck Middle School in Neenah, and killed him.
The case was prosecuted without the recovery of a body, which is extremely rare. Andrews ended up taking a plea deal, called an Alford plea, which allowed him to reduce his sentence to 24 months.
Karsten said he would like to plan another excavation with students for a future semester or interim.
"I've got a couple things I'm looking into," Karsten said. "There's a couple cold cases in the area where somebody has gone missing and never been found. I'd be interested in seeing if there's anything I can do to try and help with those cold cases, but we'll see."
"There will be more specific updates coming [on the podcast]," Karsten said. "We will, when it's appropriate, update and talk about what happened in detail. We just can't do it yet."
The case remains a mystery on many ends. Karsten, as well as UWO, the family of Swenson and supporting communities are waiting for more details to be revealed.
"DNR, police, family, students … all these people got involved in an effort to try and see this through," Karsten said. "Luckily, we did. Honestly, it's amazing."