UWO changes its mask restrictions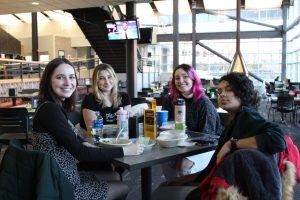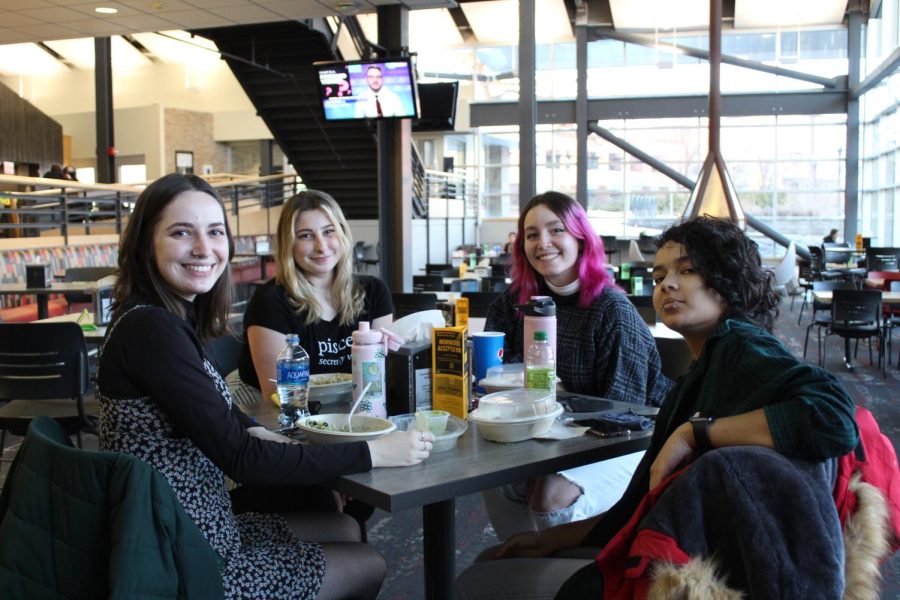 Smiles. Lots and lots of smiles.
That's what was visible on the UW Oshkosh campus on Tuesday. For the first time in almost two years, UW Oshkosh allowed students, staff, faculty and visitors to not wear masks on campus, except in classrooms and labs, COVID-19 testing and vaccination centers and the student health center.
Masks have been required on the UWO campus since the fall 2020 semester. But it was on March 11, 2020 that the World Health Organization declared COVID-19 a global pandemic, causing universities and schools around the United States to close or go to a virtual format. It was the first declared pandemic since 2009 with the H1N1 influenza.
With the lifting of requirements, students said they are excited for their time on campus.
"We were not conditioned to be isolated and masked," Oshkosh Student Organization President Jacob Fischer said. "I am extremely excited that the mask mandate will be lifted throughout most of campus. This is monumental for the sake of UWO student's mental health."
Some students have not had a semester on campus without mask requirements since starting college.
"I'm ready to get back to normal," sophomore Marissa Guyette said. "I'm excited to not have to wear a mask to events around campus for the first time."
As excited as students are for this change, some are hesitant.
"I'm just concerned that people will completely forget that COVID is still a thing and people are going to become less aware of the fact that people can still get sick," said a student who is immuno-compromised and wishes to remain anonymous. "I am also concerned that people are going to become more reckless and less caring of other people."
Some people have compromised immune systems, and being exposed to any sickness, not just COVID-19, could be very hard to deal with. The removal of masks makes this a harder environment to stay safe in.
Despite the difference in opinions, UWO is pushing for a safe environment and urging people to continue wearing masks if that is what makes them feel safest.
"As we continue to lift mask requirements, you are encouraged to continue wearing a mask, particularly if you have individual health concerns or concerns for vulnerable family members, co-workers and friends," UWO Police Chief Kurt Leibold said in an email sent on Feb. 28. "Please respect the decisions your peers and colleagues will make."
Testing for symptomatic students and staff, as well as vaccinations, remain available by appointment at Albee Hall. For those who get their booster vaccine between March 7 and 18, Vax Forward is having giveaways for various items including apparel, hats, water bottles, layards, socks, sandals and more.
According to UWO's COVID-19 dashboard, the seven-day aggregate positive test rate is 1.4% as of March 1 with nine active cases on the Oshkosh campus.