Embrace the Experience
[media-credit name="Courtesy of UW Oshkosh" align="alignleft" width="240″]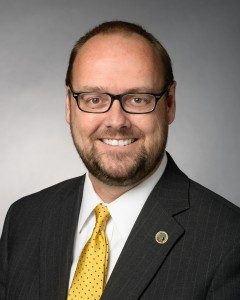 [/media-credit]
By: Chancellor Andrew Leavitt
Welcome back to a new academic year! The first week back after summer break is always the best. We all start with a clean slate and have nothing but opportunity in front of us. For me, it all begins as I help students, parents and family come back to campus during Move-In Days. I have the opportunity to talk with a full spectrum of people from those moving in for the first time to the seasoned veterans – from first-generation college students to second or third generation families. I get to hear about where they came from, what they are excited about and I get to see a small glimpse of their UW Oshkosh experience.
It's this time of year that always brings me back to my own undergraduate days. I am a third-generation student and was fortunate to have a family that not only encouraged education, but encouraged me to embrace the full experience of going to college. This is what I want for the students at UW Oshkosh. Embrace it all. Take in as much as you can. You'll never have this time back so make the most of it.
UW Oshkosh is a diverse, culturally rich academic community that has activities, clubs, events, workshops, sports and so much more that should allow any person on this campus to find something they can connect to. There is also an entire world to experience that you may never have dreamed you would connect to.
My task for you is to embrace different cultures, meet new people, let people get to know you. There is no other place in the world like a campus community for you to experience such diversity of people, of education, of ideas, of opportunity.
Take a class that is completely out of your comfort zone. It could change your life. Get to know people with different backgrounds than yours. It could change your perspective. Get to know your faculty. They have knowledge and experience you can learn from.
Have fun. Work hard. Be safe. Find balance and be responsible.
Embrace the full campus experience – inside and outside of the classroom – and make this time of your life something you will never forget.
Have a great year, Titans!