Titan Stadium is too far from campus
J. J. Keller Field at Titan Stadium, originally built in 1970 and renovated in 2004 for nearly $10 million, is where football, soccer and outdoor track & field events take place.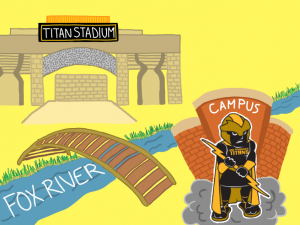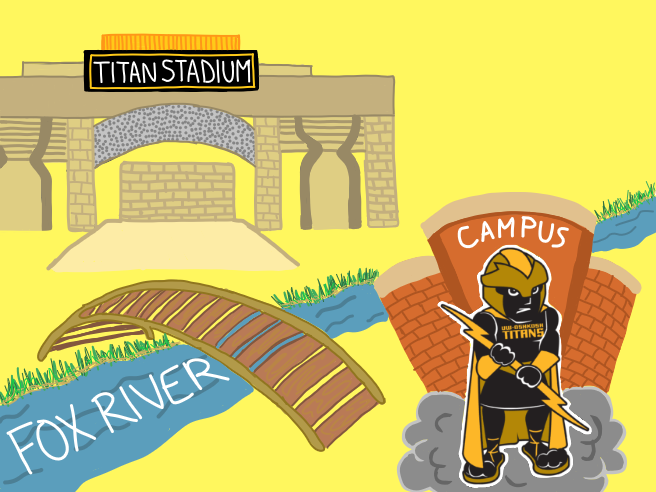 According to Visit Oshkosh, "J.J. Keller Field is home to what is considered Wisconsin's third-most valued field behind Lambeau Field and Camp Randall Stadium."
As great as the stadium and field may be, it is disadvantageous in the fact that it is nearly a 40 minute walk from the center of campus at Dempsey Hall.
This may not be an inconvenience for students that have a vehicle on campus, but for those who do not, this is quite a trek.
I have seen the green GO Transit busses around campus, but personally, I was never informed on how students could access them. After further research, I found a website with a form to fill out for a monthly bus pass for faculty, students and staff to access free rides.
Besides taking the GO Transit, some might prefer walking, but as the walk is so long, this might become discouraging. If Oshkosh was able to cut the walking time in half by building a new bridge across the Fox River, getting to the stadium would be much easier.
Currently, there are four main bridges across the Fox River. These bridges are on Congress Ave, which is the farthest north; on WI Trunk 44, which is the one most used to get to the stadium; on Jackson/Oregon St; and on N Main Street, which is the furthest south.
A good place to put another bridge would be a bit south of the Ceramics Lab connecting campus on the Wiouwash Trail, to south of the Lakeside Marina next to the stadium on the other side of the Fox River.
To cut back on costs of this expenditure, this would be solely a walking/biking bridge. This would cut back on the amount of concrete needed to make a standard Oshkosh bridge wide enough for four lanes of travel. It would function as the other four bridges would and break apart in the middle to make sure boats fit under in passing.
Sometimes athletes have to travel to the stadium for practice, and they find the trek frustrating.
"It's a hassle to have the stadium that far away," freshman track & field athlete Alaina Wagner said. "We have to coordinate rides and make sure everyone, including underclassmen, have rides there and back. It's inconvenient that the stadium is not on campus."
When the track team is recruiting incoming athletes, the fact that our stadium is so far away from campus might be a reason athletes do not commit to UWO. Parents and fans may also have problems finding our stadium across the river, as most UW campuses have their stadiums right on campus for easy access.
Oshkosh is hosting a meet for a couple UW conference schools for high jump and throws on April 29. Because the track is so weathered down and has no grip for spikes, Oshkosh cannot host running events. Multiple athletes have mentioned hoping that the track gets redone so we can host more diverse events again.
By closer connecting our campus to the stadium, more opportunities will open up for those without transportation to get to the stadium and immerse more in the college experience once events start back up.