Webster Hall to become weekday residence housing starting fall 2021
UW Oshkosh has offered up a new option for student housing next school year, as Webster Hall will become a weekday residence hall for those who do not choose to stay on campus over weekends.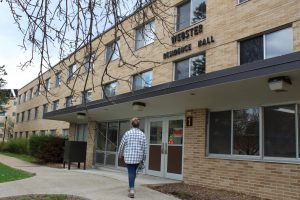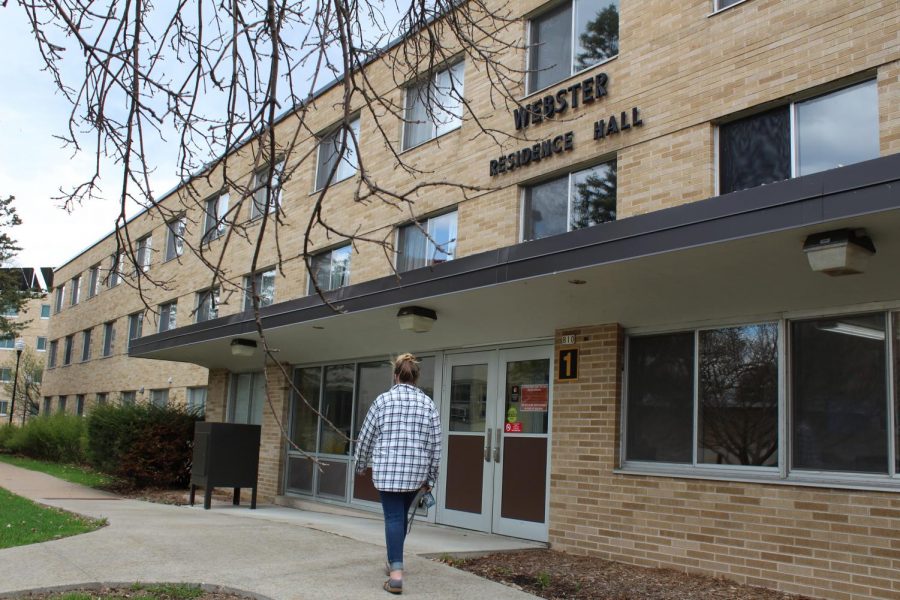 "With a new initiative, we are unsure of its popularity," Director of Residence Life Robert Babcock said. "We wanted to take one of our small halls to gauge interest for the first year to not interfere with the use of a larger building."
There are no stats recording how many students chose to go home on weekends, but it is visibly noticeable walking around campus, and seeing fewer students in campus buildings over weekends.
This initiative was started by the Department of Residence Life at UWO and no other UW school has this housing option available.
"That is difficult to forecast at this moment," Babcock said. "We are trying this initiative for the coming year and evaluating annually."
By choosing this housing option, students will receive a discount on their housing cost of $325 a semester, and $650 an academic year.
This cut in price means that the hall will be open during the weekday (Sunday 12 p.m. – Friday 8 p.m.) and closed on the weekend (Friday 8 p.m. – Sunday 12 p.m.).
"We believe this will be an especially attractive option to students who would typically go home on the weekend due to work and/or other obligations," Associate Director of Residence Life Adam Hernandez said in his recent email to students. "We want to make sure that we can offer a residential experience to as many of our students as possible."
Juniors and seniors have the advantage of taking up this opportunity as well. They will have flexibility to purchase this space as a single, and the room will be assigned at the single rate minus the above-mentioned discount.
All students are still required to have a meal plan and they will need to choose from the existing meal plans offered.
Residence Life would also like to inform students that next year, microwave ovens and mini refrigerators offered in each of the residence hall rooms, apart from Horizon Village, will no longer be provided.
There will be a surplus sale with both these appliances available for sale sometime over the summer. Students are still encouraged to bring their own appliances if they so choose.
"Thank you for continuing to live with us, and we hope to continue offering unique, inclusive and diverse housing options that meet the needs of our students," Hernandez said.
Questions can be directed to the office at 920-424-3212 or .