UWO alumnus debuts first movie 'House of Purgatory'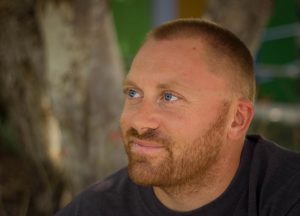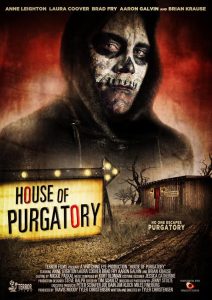 UW Oshkosh alumnus Tyler Christensen released his first movie "House of Purgatory" on Friday, just in time for Halloween.
"House of Purgatory" is about four teenagers who go to a fabled haunted house, but soon realize the house knows all of their deepest secrets.
Christensen said the skeleton as the villain in his movie perfectly represents what is scary to a lot of people.
"Each person has skeletons in their closet and for someone to be outing those secrets is, to me, one of the most terrifying things ever," Christensen said.
Christensen said he found inspiration for this film in high school when he would constantly hear about a house that was haunted.
"[The house] was always just far enough away that you wouldn't drive there," Christensen said. "Everyone had a cousin or a brother's buddy that went, but you never actually met someone who went there."
When Christensen was researching what to make his movie about, he was surprised to learn the story he heard in high school was fake.
"I came across it on Snopes and couldn't believe it," Christensen said. "I was so convinced it was real."
Christensen said UWO radio/TV/film professor Doug Heil was a big inspiration to him.
"Screenwriting was the one class I could not get enough of," Christensen said. "I was like 'I need that in my life.'"
Christensen said he did an assignment in Heil's class on people getting attacked by Bigfoot in the woods and Heil took his story in the same regard as other people's more serious stories. This showed Christensen that Heil didn't care about content as long as the story was good.
You can find the movie onight iTunes: https://itun.es/us/oZJheb