Leavitt, Roberts to submit to questioning after allegedly directing donations away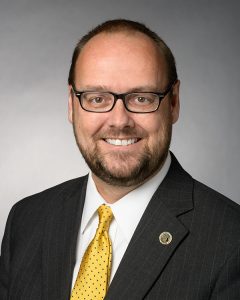 A federal judge has ordered UW Oshkosh Chancellor Andrew Leavitt and an aide to submit to questioning by UWO Foundation attorneys for allegedly interfering with pledges made to pay for the Alumni Welcome and Conference Center.
On Oct. 11, Chief United States Bankruptcy Judge Susan V. Kelley ordered Leavitt and Robert Roberts, interim executive director of advancement, to appear at the offices of the foundation's lawyers and hand over all records pertaining to the new Titan Alumni Foundation.
On Tuesday, the judge threw out the state's objections and said that Leavitt and Roberts can both be questioned. In addition, the court granted interim compensation for all UWO Foundation fees and costs for the period April 17, 2018 to Sept. 18, 2018, which amounts to $62,332.59.
According to documents obtained by the Advance-Titan, Leavitt instructed a donor to send a large donation intended for the Welcome Center campaign to the University of Wisconsin Foundation instead, a separate foundation in Madison, Wisconsin.
Allegedly, Leavitt and Roberts also instructed donors on two other separate occasions to re-route their pledges specifically intended for the AWCC.
UWO Foundation President Tim Mulloy said the foundation has incurred nearly $800,000 in legal fees but continues to protect donors' contributions.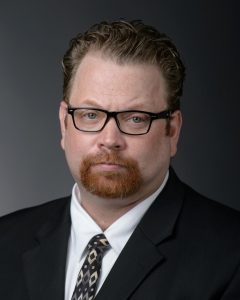 "We have not jeopardized the endowment funds or donor funds in any way, shape or form; we have survived through this process without touching those funds," Mulloy said. "We've used our revenues from other sources to survive these legal fees."
A new alumni-driven foundation, the Titan Alumni Foundation, was introduced on Oct. 8 to raise money to support student scholarships and other needs.
In a previous interview with the Titan Alumni Foundation president, Scott Barr said the new foundation was put in place because there was a call to action.
"We were hearing from alumni and others through various channels that they were reluctant to make contributions [to the UW Oshkosh Foundation] because they could not predict whether the funds that they were contributing were going to be used for intended purposes," Barr said.
Mulloy said the UWO Foundation is still continuing to support students, and adding in a new foundation creates confusion.
"They can do whatever they want, but I guess in the future we'll just have to compete for those same donor dollars," Mulloy said. "But I'm not sure that makes the most sense long-term because you create confusion amongst donors, and we've already got that going on out there."
The UWO Foundation is sitting on $22.5 million in assets that are currently locked in a legal battle with the UW System. According to Mulloy, the foundation continues to serve its mission and has processed nearly $800,000 in scholarships during September.
The legal battle between the UWO Foundation and the UW System dates back to April 16, 2017, when the Wisconsin Department of Justice filed criminal charges against former UWO Chancellor Richard Wells and former Vice Chancellor of Administrative Services and Chief Business Officer Thomas Sonnleitner. The charges include improper financial transactions that occurred under their former administration from 2010-2014 related to five real estate projects.
According to the original criminal complaint, the two administrators funneled $11 million in taxpayer money into five UWO Foundation building projects, including the Best Western Premier Waterfront Hotel in downtown Oshkosh; the Alumni Welcome and Conference Center; two biodigesters, which turn animal waste into electricity; and the Oshkosh Sports Complex, which includes Titan Stadium.
In January 2017, the Board of Regents and UW System asked the Department of Justice to pursue civil charges against the two former administrators. Both parties made their initial appearance on June 11 in Winnebago County Court.
Meanwhile, the criminal case is still ongoing. Legal observers say that the state is contradicting itself by arguing in civil court that no obligations exist and arguing in criminal court that Wells and Sonnleitner did create obligations of the state.
The criminal case is set for Dec.10 to go back to Winnebago County for a hearing and possible consideration of a motion. According to Richard Wells' lawyer, Raymond Dall'Osto, the civil case could be extended for another year, depending on if the University decides to appeal.
According to court documents, the former chancellor and vice chancellor stated at a UWO Foundation board meeting that they had authority to guarantee the debts that the foundation would incur. Debra Birkin, vice president of financial affairs for the University of Wisconsin System, was present when Wells and Sonnleitner made their promises, and she did not dissent or raise any concerns about the guarantees the University made.
By the time the case wraps up, Mulloy said he expects the UWO Foundation to incur close to $1 million in legal fees, money that could have gone toward scholarships.
In a previous interview from September with UW System Foundation lawyer Paul Swanson, he stated the foundation remains financially strong.
"We continue to fund scholarships; we continue to serve the University community," Swanson said.
The foundation closed the sale of one of two biodigesters on Sept.11 for $8.25 million, which paid off the $6.1 million that the foundation owed on it.
Mulloy said it is his hope to come out of Chapter 11 bankruptcy proceedings by 2019.
According to the Oshkosh Examiner, the standoff between the two foundations comes at a time of increased financial distress for the University. State records show that UWO lost $7.1 million in the last fiscal year after losing $10.3 million in the prior 12 months. The school has announced a plan for "right-sizing" that will mean job losses as well as increased workloads for many remaining staffers.
Leavitt said it is the practice of the University to not comment on matters related to ongoing litigation.