Millennials keep up with news more than you may think
[media-credit id=157 align="alignnone" width="150″]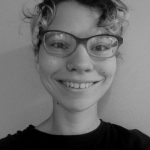 [/media-credit]
The upcoming presidential elections have a large number of us clicking on every featured article on Facebook concerning our favorite—or least favorite—candidates.
Lately, other famous topics have been catching the eyes of many; a few prevalent ones from this past week being the Black Lives Matter movement and Bisexuality Visibility Day.
But how often do we pay attention to the rest of what's going on in the world?
Many are quick to assume that the younger generation would much rather sit in bed scrolling through their iPhones than go out and pick up a newspaper to read from the local convenience store. All of this time may not necessarily be spent texting our friends or scrolling through social media.
"I think [millennials keep up with current events], just in different ways than in the past," UW Oshkosh Women's Center faculty member Eliza Farrow said.
Most of us aren't taking advantage of the free newspapers that sit around in Reeve Memorial Union waiting to be picked up and paged through. However, according to the American Press Institute's study "How Millennials Get News," 69 percent of millennials get news at least once a day.
Social media sites, such as Facebook and Twitter often serve as a source of news for the younger generation, with both original content going viral, and traditional news articles being reposted and spread around.
Some UWO students say they also keep up with current events via online publications and radio broadcasts.
What reasons do we have to keep up with current events?
Junior Lexi Parker said she thinks it is important to keep up with what was going on both in our country and worldwide.
"We are the next generation to take responsibility for our actions," Parker said. "We have to try to make the world a better place for our children and our grandchildren."
Farrow said if people aren't keeping up with the news, they may not be able to make well-informed decisions.
According to the American Press Institute's study, the main reasons millennials read news today is to stay informed and be a better citizen, they find news enjoyable or entertaining, they like to talk to others about the news and be able to decide their views on issues. All are perfectly valid reasons to make more efforts to keep up with the news.
"We don't have time [to keep up with the news]," junior Sarah Wilson said.
In this technology-oriented age, however, there are a myriad of ways to keep up with things without ever having to spend a large amount of time or money doing so.
The New York Times and BBC News, along with many other news sources, host smartphone apps where the latest articles are only a click and a swipe away. For the auditory learner, other sources provide free hourly podcasts online and via apps.
Additionally, websites like Need2Know.com and theSkimm.com offer morning emails summarizing the previous day's relevant news in a few short paragraphs. Another easy way to stay up to date is following news outlets directly on social media like Facebook or Twitter.
The idea that millennials are ignorant and wrecking society comes up so often in the words of their predecessors that articles with titles like "Millennials are killing the napkin industry" have nearly reached meme status online. But a lot of us really aren't out to destroy things like the paper napkin industry or light yogurt, in spite of what popular newspapers might say.
By keeping up with the news we're not just educating ourselves for the sake of knowledge.
We're reading the stories of people who inspire us to go out and do our own newsworthy things. We're learning about the causes that we might decide we want to spend the rest of our lives fighting for and finding what it is that we want to change in the world once we've graduated.
We're making sure that politicians won't be able to pull the wool over our eyes by citing incorrect facts about our country and our history.
For many, a lack of interest in keeping up with news may be a result of not finding articles they are interested in. If reading about politics does not interest you then try news about science and technology, art and music, social justice or geek culture, to name a few.
News is being reported everywhere nowadays from an infinite number of sources. It's only a matter of paying attention to it, and finding topics one cares to follow. And when smartphones die, there will always be piles of print newspapers sitting around in Reeve (and Blackhawk, Polk and Clow) waiting to be picked up, flipped open and paged through.