Study abroad worth the cost
[media-credit id=178 align="alignnone" width="150″]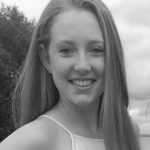 [/media-credit]
Student questionnaires are often filled with questions like, "have you been out of the country? Where have you traveled? Have you studied abroad?"
Even teachers and peers are asking where you have been. Maybe they're asking to see if you've experienced another culture, or if you have an appreciation for other countries besides the U.S.
Traveling, an enriching experience within itself, can benefit us as citizens more than we might first realize.
Of course you could always learn about a country and even a culture from just Googling it's name or reading about it, but to gain a comprehensive and honest understanding? No.
Many would agree that you can not fully understand a culture, a society or let alone a country until you have been immersed within it.
So why go? If there was one word that could convince people to do anything, it would probably be "food."
Food is a huge part of society and culture around the world. As Americans, we often aren't known for our appreciation for cuisine, especially compared to that of neighboring countries where they have famous dishes that people would travel overseas for.
Students who have traveled abroad don't even have to tell you what they ate during their trip because often their pictures can tell the story ten-fold.
Traveling to other countries provides a first-hand perspective on how people interact with one another, which is often different from our society's norms.
Observing these types of interactions gives us a different perspective, even an appreciation, for societies across the globe.
With the amount of times I've heard, "I would travel abroad in a second if I could pay for it," I myself could've traveled abroad three times already.
Affordability is an issue for many students, and it is the main reason some don't look past the second page of the flyer. However there are many ways to get yourself packed and on a plane for an inexpensive cost.
As every staff member in the Office of International Education would tell you, the price should not immediately deter you.
There are many resources that aim to aid students in their goals to travel. Opportunities for internships abroad are also available at a far cheaper cost than the semester-long trips.
Students are encouraged to put a small sum of money in a travel fund or savings account every time they receive a paycheck or gift money. As time goes on and the fund steadily grows, they will soon find themselves in a more financially stable place to consider travel.
When traveling abroad, students experience many different aspects of foreign cultures. Schedules are followed that consist of time for classes as well as day trips to historic places and famous landmarks.
Olivia Medrow, a UW Oshkosh alum, spoke of her experience traveling abroad with the communications department to Greece, Italy and Turkey during the spring interim before she graduated.
When asked what her days consisted of, Medrow explained, "We were only on a 17 day trip, so we didn't have very much free time. We basically had the nights to ourselves and one day in each country."
Medrow said that if you were to take a longer trip you'd have more free time in each of the countries and get the opportunity to explore with your fellow travelers.
"The experience absolutely outweighed the cost," Medrow said. "Had I known freshman year that I would love traveling as much as I do, I would have taken an interim study abroad trip every year. I'd be way more in debt but I'd still consider it worth it."
Medrow's perspective of her trip aligned with many others who described their experience as enriching and eye opening.
Based on the benefits that the vast majority of travelers have experienced, it would seem that they outweigh any apprehensions one might have.
Some people see study abroad trips as having a larger impact on their wallet than on their life, but based on interviews and personal experience it's safe say that it is just the opposite.