[media-credit id=193 align="alignleft" width="234″]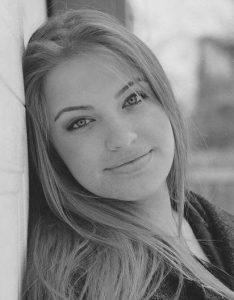 [/media-credit]
Scroll. Switch app. Scroll. Switch app. Scroll.
Most millennials will say social media is necessary for keeping in touch with family and friends, but often find themselves caught in a never-ending cycle of filtering through social media sites.
While social media is great to maintain those connections, there is a growing concern that the frequent use of these platforms can lead to self-esteem issues.
John M. Grohol wrote an article on April 14, 2011 titled "FOMO Addiction: The Fear of Missing Out," stating "Teens and adults text while driving, because the possibility of a social connection is more important than their own lives (and the lives of others) . . . They check their Twitter stream while on a date, because something more interesting or entertaining just might be happening."
In an age where the world is at your fingertips, it is easy to get caught up in what everyone else is doing. We are obsessed with gossip: who is hanging out with whom; who is watching what; who is doing what and when. People are nosey and love to have "the 4-1-1."
There is nothing wrong with wanting to share with the world all the wonderful things happening in life, and there is nothing wrong with wanting to be happy for friends and loved ones, but when you catch a case of FOMO, it becomes an issue.
Darlene McLaughlin, M.D., assistant professor at the Texas A&M Health Science Center College of Medicine and a psychiatry and behavioral health specialist with Texas A&M Physicians, describes FOMO as a form of social anxiety in an article titled "FOMO: It's your life you're missing out on" in March 2016.
We recognize potential opportunities and we are afraid to miss out on said opportunity. It is a case of "what if?" For example, when you don't feel like going out to ladies night, but you ask yourself "what if" questions, and in the end force yourself to go out in fear you might miss something.
There has always been a sense of "What am I missing by staying in tonight?" and social media has only escalated that feeling, especially in millennials.
The department of Psychology at Nottingham Trent University stated in their research, "Increased connectivity to [social networking sites] has been linked to a fear of missing out, a psychological state in which people become anxious that others within their social spheres are leading much more interesting and socially desirable lives."
Everyone wants to put the best of themselves on social media. When you dictate how others perceive you, only the most self-flattering images will make the cut, but that's not being real.
You are a different person on social media than you are in real life. You post the things you do to help feel equal, if not better, than your peers. Yes, those are your pictures, and you may do the things you post about, but many times it is posted as a response to someone else, which can cause emotional strain.
The best selfies, which are altered with flattering angles, lighting and filters make up your Instagram. That is creating a false image of yourself, because let's be real, you will never wake up looking like that.
Everyone wakes up with messy hair, dried drool on their cheek and breath bad enough to kill a goat, but according to social norms, we cannot let the world know that.
People only post the exciting things in their life on social media, which include wild nights out, pregnancies, engagements, marriages, new jobs and sightseeing vacations.
What isn't glorified are lazy days spent binge watching Netflix in bed, relationship problems, gaining weight or any other boring and unsophisticated aspects of life.
FOMO is a vicious never-ending cycle. You see someone going out on a date, and you are not, and you feel as if you are missing out. So, in turn you post a photo from your most recent vacation, causing the next person to feel as if they are missing out.
Sometimes people only post things for "likes" or "favorites." We are all guilty of it. We strive for instant gratification from the verification that people like us. It becomes addicting to see how many people like your photos, or want to know what is going on in your personal life. There are those who stress over getting enough likes on Facebook, or Instagram, to the point where we delete a photo or a post because it did not get enough "likes" to meet our standards.
As college students, we have enough to stress about. Why add another item to the list? One of the easiest ways to avoid the stress is to just detach from social media. Put your phone down when you are driving or when you are in good company. Do not spend hours scrolling through different social media platforms, and delete an app or two if you need help resisting the temptation.
Accept that you are going to have quiet nights spent at home, and that is perfectly okay. We all lead different lives, and we all have different timelines for when blessings come to us. That does not mean you will never get them, it just means you won't get them at the same time as your peers.
Social media surrounds us, and maybe there is no way to escape it, but we do not have to become imprisoned by it.