Freshman's perspective of first days on UWO campus
[media-credit id=278 align="alignnone" width="200″]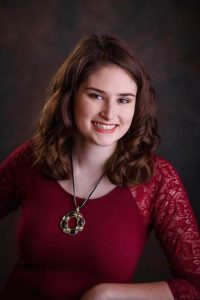 [/media-credit]
For many students at UW Oshkosh, this fall is just the start of another school year. However, for the incoming freshman class, it is the start of an entirely new experience.
For freshmen, this past week has basically been a sensory overload—from living in a residence hall, to running all over campus for various orientation activities, to attending their first day of class—and the first week has been a flurry of new experiences.
For many of us, this is the first time we are living away from home for an extended period.
Personally, move-in day and the first night in the a residence hall went well for me. It has definitely been a bit of a struggle to adjust to living in this type of setting, but nevertheless, I feel like it has gone well so far.
All the orientation activities, however tedious and pointless they may have seemed at first, were actually helpful. The guest speakers on Monday and Tuesday were very entertaining and were definitely worth going to. I know some people did not attend, but those who did had fun.
"He made me really want to enjoy life and do the unexpected," freshman Allie Marineau said of the motivational speaker Andy Stoll.
Following the speakers, we were split into groups based on our residence halls to do group activities and campus tours. This was a great opportunity to meet the people we live with and start building new friendships.
"The tours led by the orientation leaders really helped me to be more familiar with campus and find all my classes before the first day," freshman Emma Crotteau said. "That was really helpful and relieved some of the first-day stress. It was extremely nice to find all our classes and explore the academic buildings with upper classmen who could lead us around the buildings so we wouldn't get lost."
The nighttime activities were an absolute blast.
The Glow Party was an incredible experience. It was so much fun to hang out with new friends and try all the activities campus had to offer. The bumper cars were super fun, and I would love to have the chance to repeat that experience. The dance was also really entertaining, and it was another great way to meet people and spend time with new friends.
Wednesday's hypnotist, Eric Mina, was absolutely hilarious and created a lot of laughs in the audience.
"It was super funny, but I'm glad I wasn't up on stage embarrassing myself!" freshman Amber Wendt said of her experience as an audience member.
Rec Fest and Taste of Oshkosh were ways to see what campus has to offer. Both were perfect opportunities to connect with organizations and meet some new people. Also, they offered a lot of free goodies, which is something every broke college student enjoys.
Additionally, Humans vs. Zombies in Polk Library was entertaining.
Freshman Connor Byczek was surprised by how much fun it turned out to be.
"I wasn't sure what to expect from it, but it was fun yet thrilling," he said, "I hope I get the chance to do it again."
The first few days of classes went well. Although, I think we were all a little unprepared for the homework we received. I have a friend who dropped one of his classes after day one because it was much harder than he expected. The rest of us, however, are still persevering through our classes and taking on the work that comes with them.
The biggest disappointment by far would have to be the indoor bonfire.
Freshman Ella Quinn said changing the venue was a bad idea.
"I wish it would have been outside instead of made of paper," Quinn said.
I, personally, was disappointed by the lack of chocolate to make the s'mores and the fact that the graham crackers were stale.
Between the Titan Takeover at the football game and all the other first-week activities, many of us freshmen felt very welcomed. All things considered, I would say everything went well and, for the most part, exceeded my expectations.
I know I am excited to see what this year, as well as my college career here at UWO, holds.