Planned obsolescence breaks working phones
[media-credit id=268 align="alignnone" width="300″]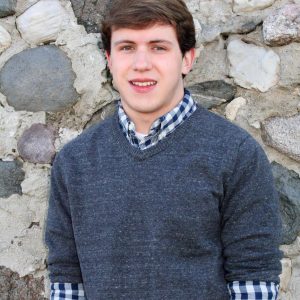 [/media-credit]
It seems like there's some new model of your electronic device all the time, offering new features, styles and more. This is a fact that constantly drives consumers to desire or need these new models.
This whole concept can be described by the single term "planned obsolescence." Essentially, this is a design for a product that will limit the product's life span, rendering it useless or obsolete after a set amount of time. This forces consumers to need to purchase a replacement product after it reaches the end of its artificial lifespan.
This concept doesn't have to be a bug set to activate when the company hits a big red button or anything. It could simply be the fact that a new design comes out and leaves the previous model less desirable.
Controversy shrouds this type of design because consumers don't want to purchase a replacement every year or so just so they can own a functioning device.
The industry titan Apple has actually been in a great deal of hot water dealing with this concept. Users of iPhones have been running into issues with their phones deteriorating after a few years.
Whether it's an issue known as "touch disease," which allegedly causes phones to lose their touch screen sensitivity after certain amount of time due to faulty screens or the alleged slowing of response time while loading apps, these issues are something no user wants to deal with.
Although the research isn't definite, a Google search review for the keywords "iPhone slow" have historically spiked in their nature just before the release of the upcoming iPhone model. A graph showing these spikes can be clearly seen in the article 'Planned obsolescence: Apple products become much slower just before release of a new model' written for SOTT.net.
Consumers hate dealing with these issues so much that Apple actually was taken to court regarding the so-called "touch disease." According to the article, 'Apple argues that iPhones are only ever guaranteed for one year,' written by Stefan Kostarelis on Techly.com, within this battle "Apple has argued in court that iPhones are only guaranteed to last one year."
That is just not fair to the countless consumers who use these products.
Apple has made news headlines just recently with the unveiling of the iPhone X, for the 10 year anniversary of the first iPhone release. This phone is said to run for a whopping $999.
Although it has some cool new features, given their track record, the iPhone X sounds to me like a $999 donation.
Given the available data, a year or so after iPhone X's release, users will most likely have to replace the phone. This isn't an absolute fact, but Apple's said itself these phones are only guaranteed to last one single year.
It almost seems like companies such as Apple are playing off our ignorance and the fact this technology is something we pretty much need at this point, and we keep falling for the same trick year after year.
The world is one that revolves around currency and materialistic items, but the fact there is a seemingly endless cycle of replacing those items is simply ridiculous. In today's age, electronic devices are practically a necessity, whether that's unfortunate or not, and they should hold value and reliability for a more substantial time frame if they're going to carry such a hefty price tag.