Superhero films need to improve
[media-credit id=268 align="alignnone" width="300″]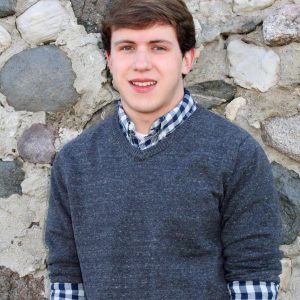 [/media-credit]
It's a bird, it's a plane, it's another superhero movie coming our way!
The box office is filled with so many superhero based films that the heroes are even beginning to take over the small screen.
Superheroes can be found just about anywhere at any time, in series like "Agents of Shield," the new "Marvel Defenders" and other Marvel series found on Netflix, as well as the series "The Flash" and "Gotham" from DC Comics.
These series adaptations are a result of the recent demand for more and more screentime of our lovely, abnormal men and women.
Marvel, especially, has been pumping out movie after movie in the past few years providing some new box office smashes, seemingly, every other week. Huge successes such as the "Avengers" series, "Guardians of the Galaxy" and possibly another reboot of the "Spider-Man" franchise are just a few of Marvel's recent jewels.
DC has been attempting to improve, it seems, but have found themselves struggling to do so after Christopher Nolan's "Dark Knight" series. With infamous flops such as "Suicide Squad" and "Batman v Superman," it's hard for them to keep up.
Although the films continue to be produced, are they really as good as they seem? One would think they must be if they keep making them . . . right?
When you really take a deeper look at these CGI-heavy, star-studded monstrosities, a few themes seem to keep showing up.
First and foremost, the storytelling elements are often very bland.
Let's take two films into consideration here: "The Avengers" and "Suicide Squad." Both these films take a band of zany characters and pit them against an impending stampede of generic and endless alien creatures. Not only do our main characters defeat these impossible odds, but the threat just disappears as suddenly as it appears at the beginning and all is good in the world once more.
Of course, there is more to these films than just that, but this is a currently common theme across the genre.
There is also a definite feeling of targeting towards younger audiences within these movies as well.Characters fall into oblivion until, after a dramatic pause, they hoist themselves up over the ledge, safe and sound. The dialogue between characters feels forced and very basic; basic enough for our young citizens to follow along with.
Throwing a star-studded cast into a visually bright and action-packed fight against a generic evil will most definitely grab the attention of kids everywhere, and these content creators know this. When a kid sees an trailer for the new "Avengers" movie, filled with every single one of their favorite heroes fighting together with their backs against one another, there's no way they won't end up sitting in a theater once the film comes out.
Kids drag their parents along to see them, then they go with a group of their friends, then the family visits for a holiday and the whole pack travels to the movies and the tickets keep flowing.
Maybe it's just my age and change as a person, but these facts just keep resurfacing everytime I see one of these films.
It's not news to me that superheroes are a child's entertainment, but this was definitely not as obvious when I was younger. In the early 2000s there were the "X-Men" movies, the Tobey Maguire "Spider-Man" films and the dark and edgy Christopher Nolan "Batman" series.
Sure, they share some of the same aspects as the newer ones, but these were how I expected superheroes to be when I got older.
There have definitely been some more mature projects recently including 2016's "Deadpool" and the upcoming "Punisher" reboot on Netflix, which is a step in the direction some fans would like to see more of.
This isn't in any way an attack on the films themselves or the people who enjoy them in the crowds at the theaters as well, but these things just can't go unnoticed There's nothing wrong with some pretty faces venturing through a vibrant, colorful CGI world filled with snappy, family-friendly one-liners, but audiences should get exactly what they're paying for.