Impossible body standards have to change
[media-credit id=1 align="alignnone" width="300″]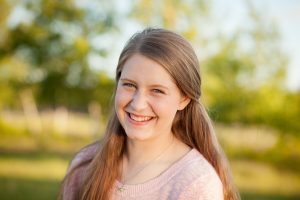 [/media-credit]
We all have doubted our appearance. We all have looked in the mirror and have been unhappy with what we see at some point in our lives. But for those who hate looking in that mirror because what they see does not meet our social standards, it is time for our communities and countries to change.
According to Mirasol Eating Disorder Recovery Centers, 4.2 percent of woman suffer from eating disorders across America. If we apply this statistic to last year's enrollment at UW Oshkosh, it would mean that 334 female students here on campus struggle with eating disorders.
As females, we strive to fit the social standards of being fit and healthy, but many struggle to do so. Being part of the female population, I know what it feels like to look in the mirror and feel insecure with what I see.
College women especially feel pressured to be thin and fit. Many feel the need to diet and exercise continuously. Freshman Rachel Wagner said there is societal pressure on girls in college to be the stereotypical thin woman.
"There is a lot of pressure on girls in college to stay really fit and watch their weight due to the idea of the 'freshman 15,'" Wagner said.
Our current generation of women are the ones being impacted most because these social requirements are reaching an all-time high in today's society. The standards of "the perfect woman" have changed each decade, but the stakes are high for the current generation of women.
In fact, studies show that girls and women take media messages regarding established beauty standards very seriously and experience social and peer pressure to achieve a "perfect body."
Uchoa Francisco, a researcher in the results of media and body dissatisfaction in teens and young adults, wrote in their research journal "Media influence and body dissatisfaction in Brazilian adolescents" that girls are more likely to be influenced by media and take these unrealistic body standards to heart.
"Adolescent girls are continuously influenced by the media," Francisco said. "This may lead them to internalize ideals imposed by society as desirable and recognize them as social standards, making them feel dissatisfied because they do not have the ideal body."
In order for these impossible body standards to cease existing, we as a country need to change our standards for women. While it is important to remain healthy, it is impossible to get the same healthy results as someone who is suffering from eating disorders.
As women, we are constantly comparing ourselves to others wishing that we could be just as thin, pretty or healthy as the next. However, it is important for us to realize that every woman feels this way as well.
Ladies, we tend to overthink everything and try to impress everyone we see with how we look and what we wear just so we can be lulled by this false sense of confidence. But it is important to remember that everyone has insecurities.
To my fellow females on campus, I would just like to remind you that you are not alone. There are so many people you can talk to on campus — whether that be a roommate, friend, professor or campus counselor.
While many of us have been unhappy with what we see in the mirror, there are others who struggle to even look at a mirror. It is important to remember not only that these insecurities are real but also that the standards we are trying to meet as a society are impossible and need to change.