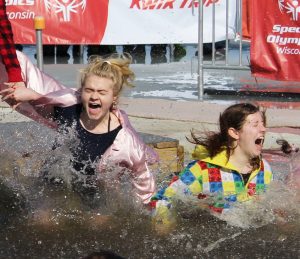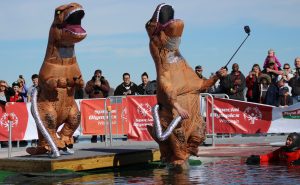 Menominee Park hosted the 2017 Polar Plunge fundraiser Saturday, giving UW Oshkosh students an opportunity to connect with the community.
The event is sponsored through the Special Olympics organization which helps provide year-round sports training and competition for adults and children with intellectual disabilities.
Money raised at Polar Plunge goes to funding the training and events.
Nicci Sprangers, host of the Oshkosh Polar Plunge, said she liked seeing the community coming out to show their support for the event.
"Seeing people from all different groups is great," Sprangers said. "There are people from all different communities here which is wonderful to see."
UWO students also did their part to help the cause, by both planning the event and taking the plunge.
UWO student Monica Salmeri, an intern for the Special Olympics organization, said she got to work on helping plan the Plunge itself.
"I helped with emailing people, merchandise pricing, stuff like that," Salmeri said. "Yesterday I worked with the souvenirs and handed out raffle tickets."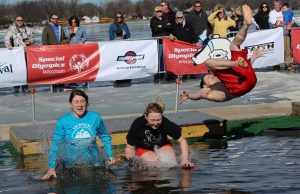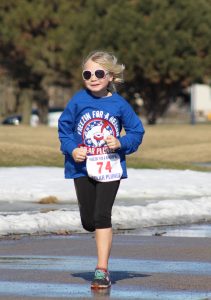 Chris Petnarski, an intern for Special Olympics, said the internship offers him a new experience.
"Working here gives me a behind-the-scenes look at what's going on," Petnarski said. "Last year they made over $400,000, and they're trying to raise even more this year."
UWO student Katie Bryan took the plunge with her Buffalo Wild Wings co-workers. She said having the community here is important.
"It's a big thing to help out the community," Bryan said. "You just have to get out there and volunteer."
Sprangers said the goal for all Special Olympics events is to always beat last year's total earnings.
"We try to add new elements," Sprangers said. "This year we added the 5k race and the second tent for entertainment."
So far the Special Olympics have reached 75 percent of their $1 million goal for this year's fundraising. You can also donate to the cause on their website.