Schaefer admits to sexual harassment
Former volleyball coach fired for inappropriate texts and behavior to athlete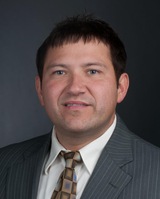 The UW Oshkosh former women's volleyball and men's club volleyball coach was fired Aug. 10, 2017 after an investigation found evidence to support a student's sexual harassment allegations, according to documents released by the University after the Advance-Titan filed a Freedom of Information Act request.
Brian "Lumpy" Schaefer was a University employee from Jan. 27, 1997 through Aug. 10, 2017. As the women's volleyball coach, he led the Titans to seven Wisconsin Intercollegiate Athletic Conference championships and eight National Collegiate Athletic Association tournament appearances, including a third and fifth-place finish. For the men's Division I club volleyball team, he compiled a .826 winning percentage over the span of 17 years.
One of Schaefer's athletes filed a sexual harassment report against him with Dean of Students Art Munin on May 19, 2017. The report stated that Schaefer bought the student drinks, played a game called "nut ball," texted him in a sexual manner and gifted him with a "jerk off cloth."
The student was accompanied by Laurie Ahrens, graduation project coordinator and adviser, and Will Brydon, Division II men's club volleyball coach, according to the official incident report.
Ahrens declined to comment."It is not something I will discuss," Ahrens said.
Munin directed all questions concerning Schaefer and the investigation to Kate McQuillan, chief of staff and records custodian. McQuillan provided the Advance-Titan an investigative case report, incident report filed by Munin and letters to Schaefer from the University.
The student said in the report that Schaefer would "regularly" buy him and other players drinks. According to the report, Schaefer said he bought the players drinks because he thought of them as more than just athletes.
"Brian admits that he would buy drinks for [the student] and other players, but categorized it as 'occasionally,'" the report said. "He stated that the players were his friends."
Eli Miller, a men's club volleyball player who was coached under Schaefer, confirmed this statement, saying Schaefer bought the players drinks after a win.
"We went out together in times of celebration," Miller said. "Win a match, we go out and he's there to celebrate with the boys."
According to the court documents, when Schaefer provided alcohol, he sometimes asked the student to play a game of "nut ball." The aim of the game was to throw a ball hard at the other player's groin, but Schaefer took it even further.
"He asserts that Brian exposed his penis to him and asked him to throw the tennis ball at him," the report stated.
In his statement, Schaefer said they played the game "roughly ten times," and felt the student was comfortable while doing so. "Brian admits to showing [the student] his penis once when they were playing the game," the report stated.
In another sexually explicit incident, Schaefer gave the athlete a "jerk off cloth." At first, the student didn't know what the item was but "Brian admits to giving [the student] the 'jerk off cloth,'" Schaefer's statement in the report read. "Brian asserts that they had talked about the 'jerk off cloth' before, so [the student] would have known what it was and what it was for."
"He asked Brian what it was for, and Brian responded, 'let me show you,'" the investigation stated.
Schaefer said the student should have been familiar with the gift.
"Brian admits to giving [the student] the 'jerk off cloth,'" Schaefer's statement in the report read. "Brian asserts that they had talked about the 'jerk off cloth' before, so [the student] would have known what it was and what it was for."
Besides practices, Schaefer and the student spent time together at the student's apartment and often spent the night.
"[The roommate] confirms that Brian was at the apartment more than would be considered normal," the roommate's witness statement read. "[The roommate] also said that it was not uncommon for him to wake up to Brian on their sofa, so often that he 'kind of got annoyed that his coach was sleeping on his sofa.'"
The student's place wasn't the only apartment Schaefer slept at, however. Miller said if Schaefer needed a place to stay, he offered his room up.
"He airBNBs his house," Miller said. "I was always out of town. I said, 'You can go use my room.' He always left my room cleaner than when he came."
Schaefer and the student communicated face-to-face at practice and through texting. However, the frequency and type of communication made them feel "uncomfortable," the student said.
Brian would ask if they could masturbate in each other's presence," the report stated. "Brian would say they could 'race' to see who could 'get done first.'"
According to the report, Schaefer said they texted so much because that's typical of best friends who talk and tell each other everything.
Schaefer said there was attraction and a deep connection at the culmination of this relationship.
"Brian admits that he did tell [the student] he was bisexual and 'could not see his life without him,'" Schaefer's statement read. "Brian reports confessing this to [the student] because he felt like he could confide in him. Brian asserts that he knows his relationship with [the student] crossed the line but that he just wanted to help [the student] and considered him to be his best friend."
Miller, on the other hand, said he thinks of Schaefer as a friend and spent time with him outside of volleyball.
"He's more of a brother than a coach," Miller said, adding that Schaefer taught him how to be a better person. "He gives everybody a chance," Miller said. "He teaches them how to be a kinder, smarter and better human."
Miller also said that Schaefer was an "amazing friend" who changed the lives of many people through 10 national championships, and many state and conference championships. "I keep up with him every day. We even lifted together for a long time. I'm really close to him."
Although Miller was willing to talk about his former coach, other players declined to comment.
"I try not to affiliate myself with Lumpy anymore," one athlete said. "He did some bad things and I try to keep myself from the situation."
Jon Ellman, the current women's volleyball head coach, directed all questions to Athletic Director Darryl Sims. Sims declined to comment as well, but directed questions to Mandy Potts, director of communications.
Potts did not comment on Schaefer's specific case, but said the University followed protocol on the case.
"Every disciplinary case at UW Oshkosh is handled on a case-by-case basis depending on the facts presented," Potts said. "In relation to this specific situation, UW Oshkosh followed policy and procedures for addressing sexual harassment and/or sexual violence. If students, faculty or staff who are part of the UW Oshkosh community have or are experiencing sexual harassment or assault, we encourage reporting and stand ready to support."
Schaefer did not respond to phone calls and voicemails.