Burglaries rise near campus
The Oshkosh Police Department is warning students to lock their doors in light of recent burglaries surrounding UW Oshkosh.
According to a news release issued by the City of Oshkosh Police Department, there have been nine burglaries and three attempted burglaries since Sept. 9. Unlocked cars and houses have been targeted, typically at night.
Oshkosh Police Department officer Kate Mann said Wednesday that they are unable to provide additional information because the investigation is still ongoing.
"We continue to investigate the burglaries and urge citizens to remember to lock their cars and homes to prevent additional burglaries from occurring," Mann said. "We ask that people report anything suspicious and report if they have had anything stolen from them."
The University Police sent out Titan Alerts to notify students of the recent burglaries. University Police Capt. Chris Tarmann also said locking homes is important to stop thefts from happening.
"But then communicating within a house is important," he said. "With a lot of these off-campus houses, there are four to nine residents that maybe don't all understand each other and what their schedules [are] like and what's going on. It's about communicating."
Tarmann also said it's important to be alert when moving around campus.
"When you're in your house, be alert to what's around you," Tarmann said. "If you hear weird noises at your house, like something in a garage or something outside your window, check it out. And if you're concerned as to what it may be, give the police a call and we can check it out and see what it is."
Tarmann also said it is a good idea to turn on porch lights at night.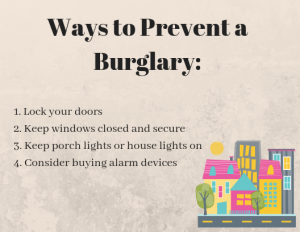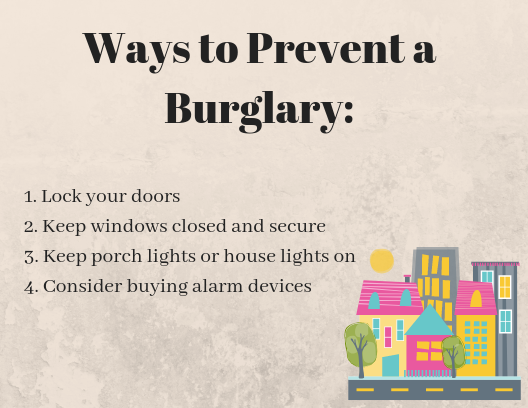 "It is typically dark when these situations are happening, but do you have a light that you could have replaced or turned on?" Tarmann said.
UWO sophomore Annabella Lee said she is anxious about the burglaries because she lives close to campus and she knows that's where the burglaries have occurred.
"I've been trying to go home as early as I can before it gets dark and just making sure that I always lock my door before I leave and making sure my roommates always lock the door; I'm very adamant about that," Lee said. "I also carry pepper spray. I know that they're just robbing houses, but we also had that incident earlier this year with the people robbing people walking down the street, so I've been extra cautious."