4 juvenilles, 2 adults charged in connection to campus burglaries
Six people, four of whom are juveniles, are being charged in connection to the nine burglaries that occurred from Sept. 9 to Sept. 27 near the UW Oshkosh campus.
One burglary on Wisconsin Street resulted in $1,647 worth of stolen property. The stolen items included two flat-screen TVs, two pairs of wireless headphones, a set of headphones and a cable cord. Things taken also included everyday items such as mesh shoes, a backpack, two blankets, milk and cereal.
According to the police incident report, although a substantial amount of property was recovered from the burglaries, it is unlikely that some items will be located, such as laptops and TVs. Based on information from several defendants, these items were destroyed or thrown away.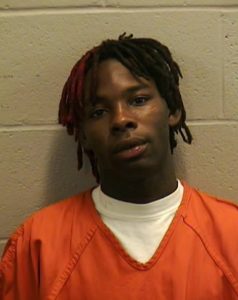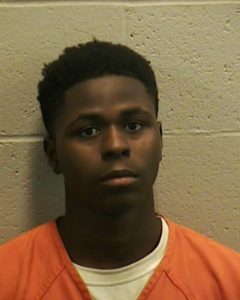 Walter Brooks, 20, is being charged with two counts of receiving stolen property worth less than $2,500. According to the criminal complaint, Oshkosh Police Department officers issued a search warrant and discovered stolen property.
Two of the juvenile defendants stated Brooks had been involved in burglaries and helped carry heavy items. Text messages were recovered from Brooks' phone by the OPD an hour after one of the burglaries, which discussed items that were similar in description to the stolen property.
Demari Webb, 22, is also being charged with one count of receiving stolen property worth less than $2,500. According to a criminal complaint, Webb was named a suspect by a participant in the burglaries. A list of pawned items consistent with items stolen was also found in his possession.
The four juveniles, which include three 15-year-olds and one 13-year-old, are facing charges in connection to the burglaries. However, their criminal complaints were not available to the Advance-Titan because they are minors.
According to the incident report, a 15-year-old defendant indicated he was involved in six of the burglaries, sometimes occurring when residents were home. The defendant said he was living in a Cherry Street apartment that was supposed to be vacant after finding keys in the cupboard.
The defendant also claimed a second 15-year-old and Webb stole a truck and discussed "going to Milwaukee to junk it for money." The defendant was later given a juvenile court referral in connection to six of the burglaries.
A 13-year-old defendant also admitted to assisting in some of the burglaries. The defendant said he would scout houses by knocking on the door first to see if anyone was home.
A third 15-year-old defendant is also being charged in connection to the burglaries. The defendant said he observed the first 15-year-old defendant break a stolen laptop in fear of being caught.
A plea and sentencing hearing for Webb is set for 9 a.m. Nov. 26 at the Winnebago County Courthouse. Brooks' pre-trial conference is set for 1:30 p.m. Nov. 28, and his plea and sentencing hearing is set for 8:45 a.m. Dec. 13.