87 UWO employees affected after losing contract with Sodexo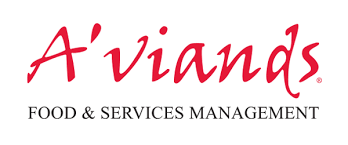 There will be a new company in charge of dining services on the UW Oshkosh campuses next fall as UWO and Sodexo will not renew their current contract.
Dean of Students Art Munin sent a mass email informing students that beginning July 11, 2019, the campuses of the UW Oshkosh will work with new food services provider A'viands.
"After a thorough Request for Proposal (RFP) process, A'viands was chosen to provide food services across our campuses for the next five years," Munin said. "As part of the RFP process, a team made up of employees and students was brought together to evaluate proposals, both for the overall program, and for cost."
Munin said A'viands held focus groups where students and employees were surveyed about what they were looking for in on-campus dining services.
Executive Director for Campus Life Jean Kwaterski said at the end of the day, UWO didn't have the option to renew its contract with Sodexo.
"We had to go through the RFP process," Kwaterski said. "A'viands scored more points in the RFP process, so the company who receives the most points wins the contract."
Kwaterski said the process included a 136-page document that was released on Oct. 23, 2018. From there, national food service companies had until Nov. 27 to submit their dining proposals.
According to Kwaterski, the evaluation team, which was made up of University employees and UWO students, evaluated the proposals, both for the overall program and then for the overall cost.
"There were six University employees and three students on the team," Kwaterski said. "We were led by a UW System Senior Procurement Specialist. After the RFP was sent out, the evaluation team read over all the proposals that were submitted."
Kwaterski said A'viands showed the team new ideas that put emphasis on sustainability.
"A'viands had some fresh, innovative ideas that made the program portion of their proposal receive more points," Kwaterski said. "They are very supportive of our sustainability initiatives and responded well to all the items listed in our RFP document. We have started to work with their leaders, and they seem excited to be on our campus and are willing to work with us to make some positive changes to our dining program."
Kwaterski said there will be changes that students will need to get used to when they return to campus next fall.
"Students will see some changes in the fall when they get back, where other changes will take some time due to construction projects," Kwaterski said. "For example in the fall, Sage Café will become an Einstein Bros. Bagels serving Caribou Coffee; the names of locations and food offerings will change, and we will have an all-access meal plan in Blackhawk, which allows you to come and go whenever you'd like."
Kwaterski also said over the coming years, UWO will remodel the coffee shop in Reeve Memorial Union and the food location in Scott Hall.
Munin said with changes being made over the summer, students that need food after the switch will need to contact the catering department.
"As soon as the contract was signed by the Board of Regents earlier this month, work between University Dining and A'viands began to create a smooth transition for our campuses," Munin said. "Before and after July 11, anyone needing food for an event on campus should contact the catering department at or by calling 424-2248."