Advance-Titan staff win 17 awards
The Advance-Titan staff received 17 awards in the 2022 Collegiate Better Newspaper Contest that were awarded Friday at the Wisconsin Newspaper Association Convention.
Eligible entries were published from Jan. 1-Dec. 31, 2022, and included writing, graphic design, page design and photography.
The Advance-Titan website took first place among all the colleges entered, with the judge writing: "Good nav bar. Good layout down the rest of the page. Website certainly fulfills a community role as evidenced by the opportunities for advertising, and by the type of content appearing on the homepage. Good usage of photos on the majority of posts, including the differences in sizing." The web editor is Cassidy Johnson.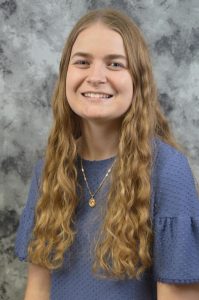 Current Editor-in-Chief and former Managing Editor and News Editor Katie Pulvermacher received first place in Breaking News Reporting, first place in Feature Writing and a third place and honorable mention in Page Design. The breaking news story "Keep our job here, keep our people near" detailed a protest over a proposal to outsource UWO custodial positions. The judge wrote: "Very local and timely. Reporter cited a number of interviews and what it would cost those jobs."
Pulvermacher's feature story, "Save a kitten this holiday season," was about the Oshkosh Area Humane Society fostering cats due to an influx of kittens. The judge wrote: "This is a great
story. Kept my attention until the end (and I am not especially fond of cats), it was well organized and logical so the reader could keep up and make sense of the material, as well as understand how this is a positive move for the community. It was just a well-done, well-written story. Great job!"
Her Page Design awards were third place for "Vanishing Act" which "erased" students in a classroom to illustrate UWO's retention issues and honorable mention for a two-page spread on the Oshkosh Area Humane Society looking for foster homes for kittens. The judge wrote for the retention story: "The visual at the top of the page has a strong reader appeal and makes you read the cutline to find why there are missing parts. Nice idea." For the cat spread, the judge wrote: "One need not be a kitten fan to appreciate this page. Kittens are used nicely on the page and draw the reader's attention. Headlines work well and interesting use of white space and creativity of page. Took some thought to put page together."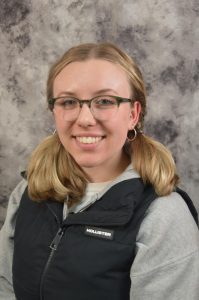 News editor Anya Kelley took first place in the Freedom of Information Award category for "A-T challenges UMC interview guidelines," with the judge writing: "This was an outstanding entry in a field of excellent competitors. Well reported and written."
The Advance-Titan staff swept the Editorial Writing category, taking first, second and third.
Former Opinion Editor and current Managing Editor Kelly Hueckman received first for her editorial "These candidates deserve your vote," which gave the staff's recommendations for governor, 54th district state Assembly and U.S. Senate races. The judge wrote: "Kelly delivers a cogent argument so well outfitted with relevant links that reading the essay could get a voter who wasn't paying attention to the news right up to speed. As a reporter, of course, I liked the defense of journalism; but I also dispassionately enjoyed the prose. It is well written."
Hueckman also took third in the category for "Too little too late for UWO custodians," which questioned if the university's initial consideration to cut custodial and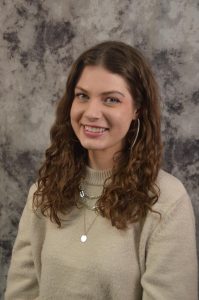 maintenance staff jobs may have compromised their relationship with staff, potentially leading to lower retention rates.
In addition, Hueckman received second-place honors in Arts and Entertainment for a musical review. "UWO's Grease reclaims the stage" was performed by the UWO Theater Department. The judge wrote: "This story unfolds in layers: It's event coverage that brings energy and depth to explain how even our 'old favorites' can have contemporary relevance. The writer handles well the balance of peppy, flippant fun and political, personal impact, and the photos and quotes demonstrate time spent getting to know the production and its cast, so that the value of what this theater troupe was doing could really be shared with the reader."
Former Editor-in-Chief Cory Sparks took first place in Page Design with "What a mess" which detailed how muddy the Algoma Street reconstruction project was with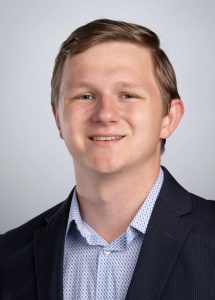 a photo of a footprint in the mud. The judge wrote: "You received my attention immediately. Strong check on visual elements."
Former Editor-in-Chief Owen Peterson, who is now working as a copy writer at Schneider in Green Bay, received a second place in Column Writing for "Should you quiet quit college?" The judge wrote: "This writer answers the question posed by that enticing headline with an engaging and cogent argument." Peterson also received a took second in Editorial Writing for "Student journalism must not be censored," which called out UWO University Marketing and Communications department for making it difficult to get UWO sources to talk to Advance-Titan reporters in a timely manner, and third place in Use of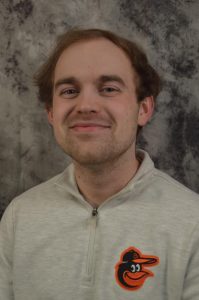 Multimedia for "The historical buildings of UWO."
In the Infographic category, reporter Liam Beran took second place for an election graphic that showed student voting trends. The judge wrote: "Very clean and easy to read." In addition, graphic artist Josh Fannin took third with his graphic on the Algoma Boulevard reconstruction project. The judge wrote, "I liked the use of the map to get the point across."
Ad Manager Luke Bussey took second-place honors in the Advertisement category with an online ad for Red's Piggly Wiggly. The judge wrote: "Neat and simple. I like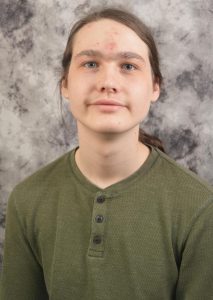 it."
Photographer Morgan Feltz took third place in Feature Photography for her Homecoming photos, with the judge writing: "These are good, solid, candid homecoming photos. Good composition and clarity."