[media-credit id=157 align="alignleft" width="225″]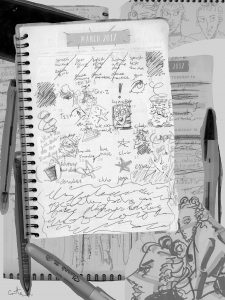 [/media-credit]
UW Oshkosh often holds events and activities during the week, rather than the weekends, which does not leave much for students to do on weekends besides binge watching Netflix or going out to parties and drinking.
Because UWO does not host many on-campus activities on weekends, many students choose to go home and spend time with their family and hometown friends.
Oshkosh is often referred to as "Sloshkosh" because of the amount of drinking UWO students partake in.
If the University provided more opportunities and activities for students to be involved in on weekends, this unflattering assumption might be put to rest.
The University already hosts an abundance of events and activities on weekdays, and in addition to those events UWO should host more campus events on weekends. Comedians, hypnotists, mentalists and musicians are just a few types of performances students can attend throughout the week.
The Student Recreation and Wellness Center hosts most of its group fitness classes, such as Butts N' Guts, Yoga and Zumba, on weeknights, and sporting events can also be found taking place during the week the majority of the time.
Many students do not have time to attend these events during the week because homework, studying and work are a larger priority.
On weekends, events are limited. The first Friday of every month, Reeve Memorial Union hosts Titan Nights, where students can participate in a variety of activities, such as movies, crafts, games, photobooths and late night food for free.
The theatre department puts on productions, such as "Trifles," "All My Sons" and "Laughter on the 23rd Floor," a few times a semester. But events like these don't happen every weekend.
UWO student Callum Weber said having more campus events on weekends could prevent students from partying and drinking.
"It would center them and they wouldn't want to drink," Weber said.
There are a lot of students who choose to go out and drink on weekends because they have nothing better to do. If campus held more options for college students and young adults to participate in on weekends, many students would have an alternative to drinking.
More students are in the area during the week than on the weekends, but if there were things for students to do on weekends, they might choose to remain on campus instead of going home.
UWO student Amanda Peterson said having more on-campus events is especially beneficial in the winter.
"Activities that are on campus in this kind of weather are a lot more appealing than having to walk off campus or paying to get a ride somewhere," Peterson said.
Although attending events during the week is a good way for students to take their minds off of classwork and relieve stress, events should be spread out between the week and the weekend.
UWO student Bella Lombardi said she would like to see events like Pet Perk Me Up extend into weekends.
"We're bored," Lombardi said. "We don't only need them for finals."
The UWO campus should consider scheduling more events and activities on the weekends to expand students' options for how they can spend their time.