UWO journalism alumni talk careers in sports
Patrick Stiegman: From A-T to ESPN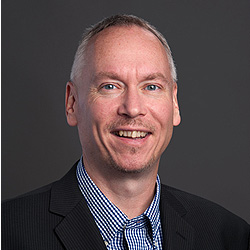 Pat Stiegman is the vice president and editorial director at ESPN. Stiegman, who graduated in 1988, is responsible for all content and the overall editorial direction of ESPN's leading portfolio of digital and print sports properties, including text, audio, video and multimedia content.
Stiegman said he got involved early as a student here at UW Oshkosh. He worked for the Advance-Titan as a columnist, sports editor and eventually the managing editor. Stiegman also worked for the Oshkosh Northwestern as a reporter all throughout college.
"Obviously I got a great journalism degree, but what amplified me was both the ability to work for the A-T and the [Oshkosh] Northwestern."
Stiegman said he began his writing career covering local bowling scores for the Northwestern. Stiegman said because of those entry-level experiences, he was able to expand his work. Eventually, he started covering the Green Bay Packers for the Oshkosh Northwestern as a college student.
"By the time I was a sophomore, I was covering Packer games for the Northwestern. By the time I was a junior I was doing both home and road games for them," Stiegman said.
Stiegman said UWO was the perfect fit because it gave him opportunities that other institutions couldn't offer.
"Had I gone to a different school like Northwestern or Columbia Journalism school, I probably wouldn't have gotten the opportunity to become a beat writer for an NFL team as a student," Stiegman said.
Stiegman said he had to give up many weekends to cover local high school athletics.
"I spent a lot of Friday nights going to Little Chute and Neenah to cover high school sports while my friends were going out to the bars," Stiegman said. "I covered girls basketball games, volleyball games; I put in my time covering high school athletics as well."
Stiegman said one of the most memorable moments as a young journalist included covering the legendary basketball player Kareem Abdul-Jabbar. Stiegman also said he was able to cover icons such as Hank Aaron and legendary UWO baseball coach Russ Teederman.
Stiegman said in his time at UW Oshkosh he was able to apply what he was learning in class with the support of the journalism department.
"Having those opportunities was awesome," Stiegman said. "The reason I'm at ESPN today is because I was able to practically apply that education real-time while I was in school here at UWO," Stiegman said.
Stiegman said when he's at work, he has a responsibility for telling the story, regardless if it's the team he roots for.
"On one hand, the truth is I root for the story," Stiegman said. "I may prefer a team over the others, but at the end of the day I have to tell the story."
Stiegman said when he looks back at certain influential moments in sports history, the whole time he's thinking about the best way to tell the story to the fans through sound writing and good reporting.
"It's, 'What's the story?' and, 'How can I harness our team on the ground of reporters and analysts to be able to pull this story together?'" Stiegman said.
One of the stories Stiegman broke was when Brett Favre was being traded from the Atlanta Falcons to the Packers in 1992.
Stiegman said he has to be worried about much more than just the main sports you often heard about here in the United States.
"No matter what time of day it is in Bristol, Connecticut, it's noon in one of our additions around the world and someone there is emailing me. Sleep has become optional," Stiegman said.
Stiegman said ESPN has built a global editing team that is constructed of editors that oversee all of ESPN's content on digital platforms across the globe. Because of the time zone issues, they use a rotation system that ensures people are always on the clock monitoring.
"If I'm signing off for awhile, I'm handing it off to someone where the time zone is more friendly," Stiegman said. "So when Australia goes to bed, the India team picks up and is managing the Australia site. Same thing in the UK and Africa."
Stiegman said when he's interviewing for new employees, he looks for someone who will bring something new to the table.
"I want somebody who has energy. I want someone who has enthusiasm," Stiegman said.
Stiegman said in today's world with technology advancing as much as it has, there's so many ways to view sports content. He's looking for someone who can change the game even more.
"I'm looking for someone who can bring something different to the table," Stiegman said. "Maybe it's fantasy sports, maybe it's esports, an area we are massively expanding in. Find a need and fill it."
Stiegman said at the end of the day it's about getting experience early and often.
"Get the reps," Stiegman said. "There's so many more vehicles to get reps at now. I took bowling scores for the Oshkosh Northwestern, I couldn't just blog from my laptop."
When asked why sports are so popular in today's society, Stiegman said it's because it delivers everything required for an entertaining story and gives people an entertaining break from their daily lives.
"While it's communal and unscripted, like any good entertainment, it's an escape," Stiegman said.