UWO journalism alumni talk careers in sports
Packers Historian Cliff Christl talks journey to Titletown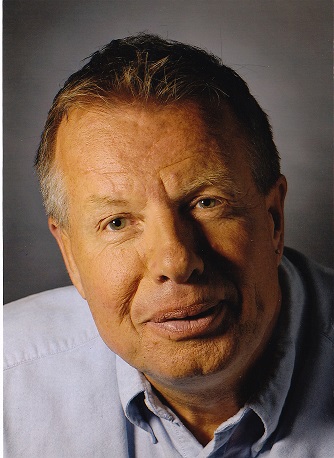 Cliff Christl works for one of the most recognizable brands in sports history. His job is to record and interpret the history of the Green Bay Packers organization.
Christl said an organization like the Packers makes it easy for him to do his job.
"No pro football team has a more storied history," Christl said.
Christl, who went to UW-La Crosse before transferring to UW Oshkosh, said the school didn't originally have a journalism department.
"Five years into college, I didn't know what I was going to do with my life," Christl said. "There was no journalism program for much of my time at UW Oshkosh."
Cliff Christl was happily enjoying retirement from working as a sports reporter for over 30 years when he was approached by the Packers organization about a job offer.
"Aaron Popkey of the Packers had approached me in late 2013 after I had been retired for almost seven years," Christl said. "Discussions led to me taking the job, although I loved retirement."
"I've always had a great appreciation for history, handed down from my grandmother when I was a young boy," Christl said. "Researching, reading and writing have always been among my favorite hobbies."
Christl said before becoming the Packers historian, he covered Wisconsin sports for over 30 years.
Christl said he's still covering the sports the same way, but now he's just using a different lens.
"As a newspaperman, I covered the team with a critical eye," Christl said. "Now, I'm extolling its history."
Christl said his time has switched to delving into the rich history of the Packers organization.
"Most of my hours involve research and writing," Christl said. "I'm currently working on the Packers' 100th anniversary book."
"I'm still able to do my job as a journalist," Christl said. "They continue to let me be a reporter, that's the best part. You would be wildly intrigued with the inaccuracy of some facts about the Packers' history."
Sometimes the facts get misinterpreted throughout time. Christl said there are many published books that have the facts wrong about the beginning of the Packers franchise.
"Just about everything in our early history is wrong," Christl said.
As an example, Christl said that it has been said that Packers legend Curly Lambeau went to school at UW Madison, when in fact the records show something different.
"Lambeau graduated from Green Bay East in 1930," Christl said. "Just about every book I've read says he went to school and played football at UW Madison. There is no record that he ever attended UW."
Another fact that Christl says is often incorrect about Packers history is the Acme Packers involvement as the sponsor of the team.
"It was India Packing Company that sponsored the team originally in 1919," Christl said. "Just about every book I've read says that Acme purchased India in 1920 and took over the team in 1921."
Christl said his favorite moment as a Packer fan was during the halftime of one of the games at City Stadium, the Packers' stadium before they moved to Lambeau Field. Packers co-founder and newspaperman George Whitney Calhoun was honored at the last game in the stadium in 1965.
"It also was my first Packers game, or at least the first that I have distinct memories of. I was nine years old," Christl said.
Christl said if you want to be successful in journalism in 2018, it's important to fill the need for somebody.
"Find a niche, that is how you make it in today's society," Christl said.
Christl said when he recounts his time at UWO, he remembers former Professor Kahl.
"When I think about my time at UW Oshkosh, I think about Dr. Kahl. He taught me the basics of news writing," Christl said.
Christl's advice to aspiring sports journalists would be to always remain true to the job.
"Don't forget the basics. Be diligent and be passionate about your job."