University Police Department is seeking three males involved in various theft crimes on campus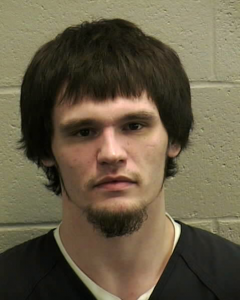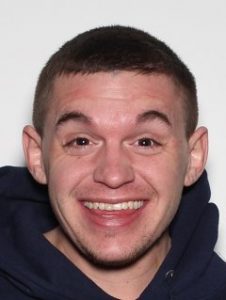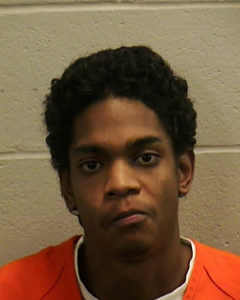 Police are seeking Thomas Barfell, Jacob Panske and Aaron Daily in connection to several crimes around campus. Police say Barfell and Panske were involved in the thefts in the parking ramp and lot #30. Daily was involved in a theft that happened near campus.
UW Oshkosh sent out multiple Titan Alerts due to numerous occurrences of theft on and off campus within the last few days.
The University Police Department released Titan Alerts to the UWO community about thefts in South Scott Hall, theft in the parking ramp, theft in parking lot #30 and a strong-armed robbery around Jackson Street and West Irving Avenue.
UPD Capt. Christopher Tarmann said although it feels like there is an increase in Titan Alerts being sent to students, the police department is trying to be as open as possible.
"We want to be as transparent as possible to have students make better decisions and to feel safer about their surroundings," Tarmann said. "While there may or may not be an increase in actual crimes, we're not sure. We just want students to know what's going on here."
Following the Titan Alert about burglaries in South Scott Hall Feb. 15, police were able to make an arrest.
UWO freshman Robby Heaney lives in South Scott Hall and said the thefts were a wake-up call to make sure this doesn't happen to him.
"I usually don't lock my room when I go to visit friends down the hall or go to the bathroom," Heaney said.
Heaney said he thinks the police handled the situation quickly and was glad to have received a Titan Alert.
"Once they sent the email out about the burglaries I was more conscious about locking my door, and I know a lot of people on my floor didn't lock their rooms either," Heaney said. "Having the email made me sure to not be the next person who was robbed."
UWO freshman Jake Romenesko said he thinks the Titan Alerts have helped notify people of crimes taking place on campus, but they don't take away from the fact they are still happening.
"I think the alerts are fine," Romenesko said. "I don't know what more the police can do with the University's budget and all, but an increase in security never hurts."
Tarmann said while the police were able to make an arrest, it is still an open investigation and information involving the arrest of the thief could not be released at this time.
According to a statement sent out to students, the suspects related to the theft in the parking ramp and parking lot #30 were quickly discovered due to video footage.
Thomas Barfell and Jacob Panske were the suspects identified in the video footage, and are not students at UWO or associated with the UWO community.
In a different incident, university police arrested two males and two females involved in a robbery of two males that took place around Jackson Street and West Irving Avenue, according to the Titan Alert.
UPD is still looking to arrest Aaron Daily who they believe to be involved with the incident according to the Titan Alerts sent to the UWO community.
Tarmann said the police department has been lucky that they have been able to figure out immediately who is involved in these crimes with the help of students.
"We have been able to find things quickly," Tarmann said. "This helps us be proactive towards future thefts and allows us to be more visible and have more patrols out and around campus."